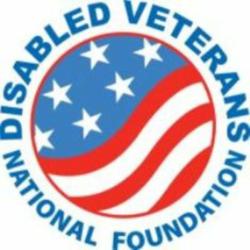 Washington, DC (PRWEB) February 21, 2013
The Disabled Veterans National Foundation, a non-profit veterans service organization that focuses on helping men and women who serve and return home wounded or sick after defending our safety and our freedom, is urging more support from the private and public sectors to focus on using more available technology and innovation as a way to speed up and improve delivery and processing of veterans services.
Much of the program work DVNF currently offers is based on online communications. From how DVNF helps educate the public through blogs and web site postings to how DVNF reviews grant and program requests, leveraging today's technology is a crucial piece of the process. DVNF supports the Department of Veterans Affairs' launching of the VA Center for Innovation (VACI) which helps pave the way for more innovation across the entire system.
According to a press releases issued yesterday by the VA, they have launched the new website for VACI, released its first annual report, and announced thirteen new awards from its industry innovation competition. These awards respond to needs identified by VA senior leadership and are focused on teleaudiology, prosthetic socket redesign, Blue Button, and automating the sterilization process for reusable medical instruments.
"We applaud and support the VA for taking a leadership role by incorporating innovation as a core competency and an ongoing practice in the biggest federal agency for our Veterans," said Precilla Wilkewitz, President of DVNF. "Together, more veterans services groups like ours, the VA and private sector partnerships with tested technology vendors, we can update and ensure that innovation and technology combine to help improve the lives of our nation's heroes and their families. Too often, veterans face red tape and delays in getting the help and services they need and deserve."
DVNF supports other examples of greater technology to help Veterans get online education courses as well as new medical procedures to help treat Veterans with brain-related combat injuries. Advancements are being made for combat injuries such as high-definition fiber tracking pioneered by the Center for Military Medicine Research. For more information visit the Veterans Affairs website.