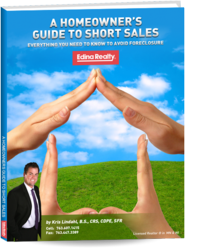 Homeowners can benefit greatly from the resources that I've set up.
Richfield, MN (PRWEB) February 21, 2013
Kris Lindahl of Edina Realty held a short sale resources seminar in Richfield, MN yesterday afternoon that saw full attendance. Lindahl is Edina Realty's number one short sale agent. During the seminar Lindahl introduced the audience to several online resources that he created for the public's use. "Homeowners can benefit greatly from the resources that I've set up,"Lindahl said.
One of the resources that Lindahl covered was the short sale calculator website that he created so that homeowners can check eligibility for the process in just a few easy steps. Also covered included a short sale eBook and video series. Following the presentation Lindahl held a Q&A session in which he addressed general and personalized real estate concerns.
Kris Lindahl is the recent recipient of the Chairman's Award, the highest honor an Edina Realty agent can receive, for excellence in sales and sales volume. "I credit my success to a technological expertise that gives me the edge over other agents nationwide,"Lindahl said.
Call Kris and his team at (763) 607-1415 for more information. Visit the Minnesota Short Sale Calculator website to check eligibility. Download a complimentary copy of the eBook titled "A Homeowner's Guide To Short Sales" and check out the video series on YouTube.