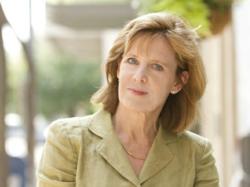 "Become a Source of News in your Practice Area"
(PRWEB) February 28, 2013
Mesh Medical Device News Desk (MDND), announced today, February 28, 2013 that a nine-person jury in New Jersey Superior Court awarded Linda Gross and her husband, Jeff, $7.76 million in punitive damages for the injuries she suffered from a transvaginal mesh, Prolift.
According to court documents, that amount is in addition to the $3.35 million awarded Monday in compensatory damages to the South Dakota couple.
MDND is the only news source that has covered all 31 days of the Linda Gross v. Ethicon case, the first bellwether trial to take place in the home state of Ethicon, a Johnson & Johnson company, maker of Prolift.
Linda Gross v. Ethicon, Case No. Atl-L-6966-10 was filed in New Jersey Superior Court, Atlantic Co. and is the first of more than 2,200 cases to go to trial there; in addition, over 4,000 cases are consolidated in the southern district of West Virginia, according to court records.
On Monday, February 25, the nine person jury awarded Linda and Jeff Gross $3.35 million for the failure to properly warn of the risks of the transvaginal mesh implant and fraudulent misrepresentations to the South Dakota nurse. The punitive phase followed and jurors had the option not to award any punitive damages against the $64 billion healthcare company.
"Put things in perspective and render an award so that J&J will take notice," said David Mazie, one of the attorneys for Linda Gross.
With at least 15,000 other transvaginal mesh cases filed around the country, thousands of women and their families, as well as interested law firms, watched all 31 days of coverage on MDND.
Partnering with Courtroom View Network, Akre brought readers real-time deposition testimony and graphics shown to the jury via the MDND Facebook page and Twitter feeds as well as the day's roundup of the events on the MDND home page.
According to MDND Editor Jane Akre, a former broadcast journalist, "Readership has tripled since the January 9, 2013 start of the first bellwether trial. The coverage shows how social media can be merged with traditional news to cover breaking stories."
"The thing that's hard to believe is that transvaginal mesh is still being used in women today with its unknown complication rate and devastating, life-altering injuries. These are not minor injuries. Women have lost their ability to work, to maintain their families and many are all but bedridden due to pain. Many suffer in silence because they are too injured to be effective advocates for their loss.", according to Akre.
Akre encourages other media to become knowledgeable about this important woman's health issue which she calls "the next Vioxx," and has produced a Reporter's Resource on Covering Mesh Issues
MDND is now looking to expand its scope and reach by partnering with experts in the areas of law and medicine. Opportunities include:

Writing for MDND in its Op-Ed column, offering news and insight in the areas of medicine and product liability law
Partner law firms can have an in-depth profile of their clients featured on MDND's "Patient Profiles -- Putting a Face on Adverse Events," bringing attention to this ongoing health crisis and empowering other women to come forward
Advertising may be considered on a limited basis to support independent journalism online
Women affected by transvaginal mesh have been outspoken in their support and gratitude for Jane's coverage of the Linda Gross trial:
Dear Jane, I want to thank you for all your hard work in covering this trial for us. It is our only link to know what is happening on a daily basis and I greatly appreciate it.~ Debbie M.
Hi Jane, Thanks so much! The law firms should be sending you money because you are doing an amazing job keeping us all updated. My attorney gave me your website to stay up to date and said it was by far the best place to stay connected to the trial.~ Kim M.
Hi Jane, I want to say you are doing an excellent job reporting. I am finding that this is making me very angry. I know my meshie fans are all watching you. I wait anxiously to see what the synopsis of the day will bring. ~Ellen H.
Jane Akre has been a broadcast and print journalist for 30 years, including anchoring newscasts at CNN, and in markets such as San Francisco, St. Louis and Miami where she covered courts and crime. Her own whistleblower trial took eight years to wind its way through the courts, providing her with both knowledge on the workings of our civil justice system as well as the impetus to educate and empower others.