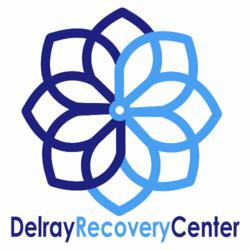 [It's as if CrossFit and recovery were made for each other
Delray Beach, FL (PRWEB) February 23, 2013
Delray Recovery Center is introducing the integrated recovery program by CrossFit as a way for patients to combine the healthy body benefits of the wildly popular fitness trend with recovery methods that focus on a healthy state of mind. The innovative fitness program, developed with the help of professional CrossFit trainers, challenges clients to push themselves to their physical limits while gaining all the benefits regular exercise offers.
"Exercise can be extremely beneficial for everyone, but particularly for those recovering from an addiction to drug, alcohol or suffering from mental health issues," said Delray Recovery Center Medical Director Dr. Darryl Appleton. "The Integrated CrossFit program gives people a new focus, reachable goals and a solid sense of community support. We've already seen a great interest and success with our newly integrated CrossFit plan."
The National Institute on Drug Abuse's Dr. Nora Volkow says exercise can be an especially useful tool for addiction recovery, and not only for the endorphins it releases that can boost mood and confidence levels. It offers those in recovery a new passion to fill the time they used to spend abusing drugs and alcohol as well as motivation to remain on the path that provides a healthy way of life. Exercise can additionally help alleviate stress and negative emotions, replacing them with a positive outlook and sense of accomplishment.
The Integrated Recovery Program by CrossFit, developed by recovering alcoholic and psychologist Ron Gellis, takes the benefits one step further. Gellis says the strong sense of community it creates is one of the major keys to its success. CBS reports CrossFit routines can be fine-tuned to any fitness level and include a wide variety of exercises that continue to spark interest and enjoyment. The Integrated Recovery Program by CrossFit seamlessly combines the exercise program with a 12-step model of recovery.
"It's as if CrossFit and recovery were made for each other," said Delray Recovery Center Clinical Director Cheryl Young. "Although many recovery methods are long-established and traditional and CrossFit is relatively new on the fitness scene, the two make an ideal match that can create an equally ideal foundation for a successful recovery."
Located in Delray Beach, Florida,Delray Recovery Center offers individualized treatment programs for alcohol and drug addiction, eating disorders and co-occurring mental health issues. The center has long been providing a soothing environment while its certified staff design programs that are comfortable, safe and unique to the individual, elements that can ultimately lead to success and a sustained life of recovery.