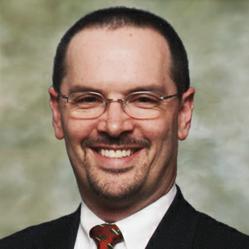 GREENSBORO, NC (PRWEB) February 26, 2013
The C12 Group, America's leading provider of Executive Roundtables for Christian CEOs, business owners and presidents, announces Eric J. Gearhart as C12 Area Chair for South Central Pennsylvania.
"We are extremely excited to expand C12's presence in the South Central Pennsylvania market," says Don Barefoot, CEO and President of The C12 Group. C12 has worked with more than 4,000 member companies over the past 20 years. C12 members continually and significantly outperform their non-C12 peers during both strong and weak economic conditions.
Eric says, "Christian CEOs, business owners and presidents in South Central Pennsylvania will greatly benefit by joining others, who like themselves, have been searching for this type of objective advisory board and executive personal development for a long time. I am honored to lead the C12 Group in South Central Pennsylvania with groups launching in April 2013."
The C12 Group - South Central Pennsylvania will present an Introductory Luncheon on Thursday, March 28, 2013, 12:00 – 1:30 PM at the Country Club of York. Buck Jacobs, Founder and Chairman of The C12 Group will be presenting. For more information or to contact Eric visit: http://www.C12SouthCentralPA.com.
C12 was founded in 1992 by Buck Jacobs, a dedicated Christian, author and CEO. C12 is a growing network of 1,100+ members in 75 metro areas across America. Membership is comprised of Christian CEOs, business owners and presidents, who desire a trustworthy peer advisory board and seek to 'Build Great Businesses for a Greater Purpose'.
# # #
If you would like more information on The C12 Group, please visit http://www.C12Group.com or contact C12's Home Office (336-841-7100 or info(at)C12Group(dot)com).