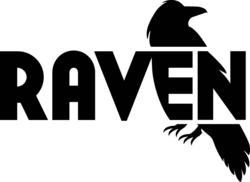 Nashville, Tennessee (PRWEB) February 22, 2013
Raven Internet Marketing Tools has released Site Auditor, a tool for auditing websites and making recommendations that improve website visibility and user experience.
Site Auditor can automatically crawl any website to identify visibility, link, metadata, content, image and semantic issues. All of these factors are important to search engine optimization (SEO), and identifying and fixing them is a critical aspect of SEO campaigns.
"Raven was founded with tools to help SEOs with offsite campaigns, like link building. Now we're adding a tool for the other essential component: fixing onsite issues that affect SEO," said Jon Henshaw, Raven co-founder and chief product officer. "Site Auditor is easy enough for both seasoned professionals and lay people to understand."
How Site Auditor works
Site Auditor can crawl 1,000 pages of any website, up to 10,000 pages per week per Raven account.
When the crawl is complete, Raven emails the person who initiated the audit that the results are ready.
Inside the Site Auditor tool in Raven, users see an informative summary of known issues, along with detailed views to help more advanced webmasters troubleshoot specific issues.
Then, all of the results can be made into attractive PDF reports in a few simple steps. Or the data can be exported in CSV format for offline evaluation.
By default, Site Auditor will crawl a site again once a month at the time of the original crawl. (Users can change the frequency to weekly.) After the second audit, the summary will show the percentage change in errors, overall and by category, from the prior audit. Those numbers will update with each crawl.
Access to Site Auditor is included in every Raven account, including Raven's free, 30-day trial accounts.
More than an SEO tool
Site Auditor is more than a standard website crawler for SEO tacticians.
Site Auditor is a tool for business development. Run it on the website of a potential client and print out a report. The more errors there are, the more likely SEOs are to demonstrate the need for their services.
Site Auditor is a tool for content strategists. They can download a website sitemap, as well as identify "dead" areas of a website with improper redirects or 404 errors that could be frustrating visitors.
Site Auditor is a tool for copywriters. They can find out whether or not the website that's publishing their content has correctly added metadata and images — important factors for that author's visibility in search engines.
Over time, Raven plans to add features to Site Auditor based on customer feedback and marketplace needs.
About Raven Internet Marketing Tools
Raven Internet Marketing Tools is online software that helps customers quickly research, manage, monitor and report on SEO, social media, PPC, email and other Internet marketing campaigns. Its collaborative, multi-user features and fast, professional reports make it the platform choice of thousands of online marketers worldwide. Raven Internet Marketing Tools, a privately held company based in Nashville, Tenn., was founded in 2007.