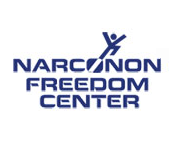 Although the program is still new to our facility, we are already seeing the huge benefits
Albion, MI (PRWEB) February 23, 2013
Freedom Treatment Center's lineup of natural treatment methods has expanded to include the niacin detox program. The program incorporates the essential B vitamin into an overall detox strategy to purge toxins from the system and restore balance to the body. Niacin, also known as B3, is well known for its myriad benefits.
ABC News reports on its ability to help raise levels of good cholesterol and unclog arteries, which can reduce the risk of coronary heart disease. The U.S. National Library of Medicine and National Institutes of Health further note that niacin is beneficial for the digestive system, the nervous system, the skin and converting food to energy. As such, niacin has been touted as "a booster rocket for detoxification" by the Natural News Network and has been met with much success upon its debut as one of the natural detoxification methods offered by Freedom Treatment Center.
"Although the program is still new to our facility, we are already seeing the huge benefits," said Freedom Treatment Center Executive Director John Walser. "Because the vitamin is water-soluble and not stored for long periods in the body, it is especially useful for flushing the system clean of built-up toxins following years of drug and alcohol abuse."
Freedom's niacin detox program works by taking doses of niacin at higher levels than the recommended daily allowance, which can result in an equal high number of benefits. In addition to the benefit to cardiovascular health and lowering bad cholesterol levels, niacin can increase good cholesterol levels, decrease triglyceride levels and dramatically lessen the overall risk of heart attack. A study known as the Coronary Drug Project was the first of its kind to report that heart attack survivors showed a decrease in subsequent heart attacks and strokes after taking 3000 mg of niacin daily over a 6-year period.
"Our patients are looking for natural ways to restore their vitality and overall health, and our niacin detox program offers one more method for them to do so," said Freedom Treatment Center Senior Director Dominick Assante. "We always work closely with our clients to ensure they follow our detox guidelines to reap the full benefits of what our natural treatment options offer."
Freedom Center's niacin detox program is the first step in the recovery process offered by the facility. While detoxification focuses on the body, other program elements focus on the mind.
Located in a semi-residential pocket of Southern Michigan, Freedom Treatment Center provides the soothing and safe environment and assistance so vital for helping people overcome drug and alcohol addiction. Treatment begins with a natural detoxification and continues with counseling, education and lifestyle changes that help ensure an ongoing and successful recovery.