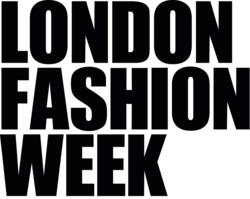 Freya have been asking fans to submit photos of themselves to their Style Wall showing different outfits that could be supported by Deco....bloggers were invited to post images of themselves to Freyadeco365.com
Desborough, Northamptonshire (PRWEB UK) 22 February 2013
Influential bloggers including A Girl A Style, Style Suzi, The Glam and Glitter and Who Is Bobb Parris came to hear Freya promote the virtues of Deco. The lingerie brand, who create fashionable and perfectly fitting lingerie, swimwear and sports bras, presented an exclusive Style Wall celebrating the wide range of fashion options available to women in Freya's best-selling supportive and seamless Deco range.
Freya have been asking fans to submit photos of themselves to their Style Wall showing different outfits that could be supported by Deco. To continue this theme at London Fashion Week, bloggers were invited to post images of themselves for the Freya Style Wall to show off their own London Fashion Week outfits.
These photos could then be selected to appear on the online Deco Style Wall, displayed at http://www.freyadeco365.com. The subjects of Freya's favourite photos could also win the chance to appear in a Freya press advert. In addition, there is a range of other prizes, including the chance to win a Deco set, the entire Deco collection or a £1,000 shopping spree with a stylist.
At the event, Freya also took the opportunity to showcase their Spring Summer 13 lingerie and swimwear collections.
Ann-Marie Manley, from Freya lingerie said, "With so many influential fashion bloggers attending London Fashion Week it was fantastic that we got to meet them one-on-one, to show them the Deco campaign and ask them to enter our Style Wall. Like all the Freya collections, the Deco collection is very fashion forward so it was great to see the bloggers so drawn to all the new trends and styles for SS13. We'd like to thank Handpicked Media for approaching us and asking us to take part during London Fashion Week."
About Freya
Freya creates lingerie, loungewear, swimwear and sports bras especially designed to offer fit and support for women with larger bust sizes. Their range is available up to a K cup and includes balcony, plunge and strapless bras. For more information about Freya please visit freya.com or email press(at)freya(dot)com