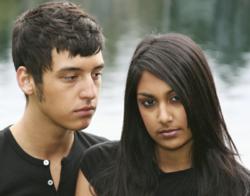 ... Adolescents rarely turn to parents or other adults for concerns related to violence in their dating relationships ...
Eugene,OR (PRWEB) February 27, 2013
"Research indicates that many youth in middle and high school have experienced dating violence, either as a perpetrator and/or victim," says Steven Ungerleider, Ph.D., founding editor of The Prevention Researcher. "It is crucial that adults who work with teens know how to help prevent dating violence and intervene when it occurs."
In an article published in The Prevention Researcher, Arlene N. Weisz, Ph.D. and Beverly M. Black, Ph.D., describe how teens typically get help for dating violence, how teens help their peers, and what adults helpers should know to make sure the help-seeking and help-giving for dating violence is truly helpful.
"Adolescents rarely turn to parents or other adults for concerns related to violence in their dating relationships," say Drs. Weisz and Black. "When adolescents talk about their relationship violence, they talk with their friends."
The authors note that "Because peers are so often the first to learn about dating violence in a teen's relationship, it is important for teens to know how to help a friend who has been victimized. Many adolescents do not know how to define abuse and often do not recognize it when they are being abused. Professionals can help victims and potential victims by helping them understand acceptable and unacceptable dating behaviors."
Regarding what adult helpers need to know, the authors say "One reason that the receiving and handling of disclosures of dating violence victimization is so important is that it is often difficult for adolescents to trust others, especially adults, with personal vulnerabilities and information about victimization." Furthermore, "When teens seek help from adults about dating violence, adults must be careful to listen, believe what is being said, take the situation seriously, and avoid blaming the victim."
Weisz and Black found that "While they are often unable to truly prevent violence by reaching teens before dating violence begins, many prevention educators reported that their greatest rewards come from being the first ones to learn of victimization and being able to connect survivors with much-needed help."
Prevention professionals "can help adolescents define abuse, think about how they deserve to be treated with respect, and they can engage in safety planning with adolescents. Most importantly, they can listen in a way that dispels isolation and allows survivors to engage in problem solving."
The authors conclude that "Because practitioners and researchers are in the early stages of understanding teen dating violence, there are no easy answers about teen help-seeking. Clearly, potential helpers need to be sensitive to an individual teen's views, history, and social context of culture and gender."
For a complimentary copy of the complete article on "Help-Seeking and Help-Giving for Teen Dating Violence", link directly to The Prevention Researcher or http://www.tpronline.org
About The Prevention Researcher
Founded in 1994, The Prevention Researcher is published by the non-profit, Integrated Research Services in Eugene, Oregon. The quarterly journal focuses on successful adolescent development and serves professionals who work with young people in a variety of organizational settings.
Each issue of The Prevention Researcher covers a single topic, presenting the latest adolescent behavioral research and findings on significant issues facing today's youth. The journal provides information about programs that create supportive environments for youth, strategies for preventing problems affecting adolescents, and resources that help youth-serving professionals.