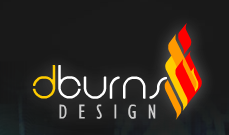 Normally we don't publically pat ourselves on the back, but this website that we've created looks absolutely awesome.
Santa Monica, CA (PRWEB) February 23, 2013
Representatives of DBurns Design (http://dburnsdesign.com/) announced today that they have completed the new website design for music artist Gloria Gaynor.
"She has such an outstanding voice, and the design that we've completed provides the perfect compliment to this extraordinary singer," said Daniel Burns, owner of DBurns Design. "Disco music is the kind of music that just makes you feel good, so the new design that we've created has a feel-good theme."
Known in the music industry as the Queen of Disco, Gaynor was 19 years old when she signed her first contract with Columbia Records.
In 1975, Gaynor made history when Billboard gave birth to the 'Disco Action Charts.'
In fact, Gaynor's version of "Never Can Say Good-Bye" became the first dance song to reach No. 1 status in dance music.
In 1980, her song entitled "I Will Survive" won the Grammy for Best Disco Song and, in 1984, Gaynor recorded "I Am What I Am", which reached the Top 10 on Billboard's Dance Disco Hits.
Burns said the new website that his company designed features an assortment of new sections, such as an area devoted to news, tour dates, Gaynor's personal messages of encouragement in the areas of love, relationships, friendship, life/work, faith, responsibility, and emotions.
The new site, according to Burns, also highlights 15 charities Gaynor supports, an extensive video gallery of performances and interviews, and also a shopping tab, where fans and whoever else visits the website can purchase CDs, DVDs, books Gaynor has written, and clothing.
"Normally we don't publically pat ourselves on the back, but this website that we've created looks absolutely awesome," Burns stressed. "We're really proud of the work we've done. The site really does look good. We encourage any business, professional, or anyone else who needs a website done to visit her site at http://www.gloriagaynor.com and also log on to our website at http://www.dburnsdesign.com just to get a visual glimpse of what we can do for you."
For more information, please visit: http://www.dburnsdesign.com/aboutus_main.php
About DBurns Design
DBurns Design is a leading website design agency based in Los Angeles, a city in constant motion and change: The weather, the cultural mix and the geographic location give it a special "LA vibe" that no other city has. It is the bellwether for modern trends. The strong Latin roots and European influx provides natural communication with the global market.
DBurns Design is a product of this environment, where creative thinking, eclectic designs and solid business principals are the foundations for a group of professionals that are dedicated to their craft, not because they "have" to, but because they "love" to.
At DBurns Design we are always expanding our horizons and pushing the envelope. Our greatest resource is the diversity of our human element. With a staff that has hands on experience in design, art, media planning, media buying, web development, e-commerce and marketing, DBurns Design offers turnkey solutions to big and small projects alike. Search for us on Google: http://goo.gl/pV4HH
Contact Details:
Daniel Burns
Dburns Design
1431 7th Street - Suite 305
Santa Monica, CA 90401, USA
Tel: 310 882 2166
Fax: 501 637 4596