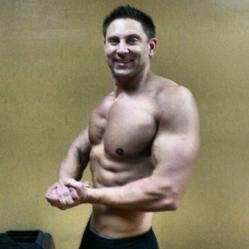 Monroe Wisconsin (PRWEB) February 22, 2013
Scott Tischler unveils fourteen secrets to a healthier body by beach season
Here are Scott Tischler's top fourteen tips to a healthier body and life.
1. Never every substitute fruit juices for fresh fruit. Fresh fruit is healthy and should never ever be replaced by fruit juices.
2. Use portion control. This is especially important when eating out at a restaurant. Eat slowly and listen to the body it knows best.
3. Rarely eat out. Make going out to eat a special occasion instead of an everyday event. This will save on money and make weight loss easier.
4. Keep a food journal. This will help keep track of what essential nutrients are being missed daily.
5. Substitute extra virgin olive oil in cooking and on salads.
6. When buying dairy products buy the low fat versions.
7. Read labels thoroughly. If weight loss it the goal then keep an eye out for high fructose corn syrup, and other sugars that are not natural.
8. Eat more often. Eat small meals every two to four hours to keep the metabolism working hard.
9. Exercise daily. Exercise is an important part of a healthy lifestyle and is needed when burning off calories from the daily meal.
10. Get plenty of sleep. The body is most healthy when it gets the proper amount of sleep.
11. Eat dark chocolate when a sweet tooth craving arises. Dark chocolate is packed with antioxidants, the darker the better.
12. Stop drinking soda and replace it with a glass of water. The body needs water to survive.
13. Split dessert at a restaurant instead of everyone getting their own. This is cheaper and healthier.
14. Never ever skip breakfast.