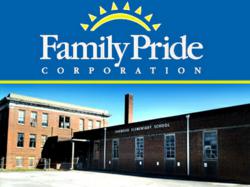 (PRWEB) February 21, 2013
Rick Dover has a plan to re-purpose the historic 50,000 square foot building, originally constructed in 1914 and provide a state-of-the-art assisted living community.
The redevelopment and re-purposing of the structure will preserve the history of Tennessee and provide senior citizens affordable care.
Family Pride Corporation, under the management of Rick Dover, is the oldest and largest provider of senior living solutions in the Knoxville area. The company strives to improve the communities they work in by re-developing unused properties while providing a much needed service to our senior population.
For more information about Rick Dover's heritage preserving projects, visit http://www.familypridecorp.com.
About Rick Dover and Family Pride Corporation
Rick Dover, winner of the Loudon County Preservationist of the Year award in 2012 and the Nine Counties Preservationist of the Year award in 2011, and his family-owned and operated company, Family Pride Corporation, are dedicated to preserving the heritage of the community while being good stewards through the use of environmentally friendly and sustainable building methods. Family Pride Corporation designs, builds, renovates, manages and maintains award-winning assisted living centers in Knoxville. Their senior living centers provide the very best service to our residents at reasonable, affordable rates.