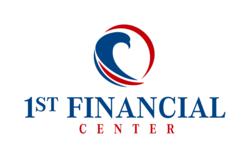 Having a family budget in the first place is a great method in managing funds and lowering expenses.
Sacramento, CA (PRWEB) February 25, 2013
Beginning a relationship on an unsteady financial platform ultimately proves to be an unhealthy challenge full of stress and emotional chaos. Unfortunately, a great number of couples have discovered these traitorous waters the hard way. Having a family budget in the first place is a great method in managing funds and lowering expenses. 1st Financial Center (1stFC) has compiled some basic tips to help create a family friendly budget in order to help financial savings.
1. Include Monthly Expenditures
Creating a household budget requires starting with basic costs. For example month to month obligations, such as utilities, car payments, rent or house payments, and so on. Remember when establishing a budget such as this, include quarterly and semi-annual payments. In order to integrate these payments into the monthly budget divide them by the number of month's in-between and use that calculated figure for each month.
2. Ballpark Unnecessary Costs
Add in ALL other monthly expenses into the budget at this point. If starting from scratch on this monthly budget or no other budget has previously been created, keep a record of costs for approximately one month. This will help determine where money is being spent. Discovering additional money in order to put into savings will likely come from these items.
In order to save further and more rapidly, cut down on these unessential costs. Incorporate a lot of money saving suggestions such as, switching to a simpler cable TV plan, dining in, or even finding low cost activities to do for fun.
3. Set a Desired Savings Amount
If focused on saving money and putting more in the bank on a monthly basis, then it will be essential to designate a specific amount to go into a savings account. Ideally, the money will be directly deposited into this account allowing less temptation to spend it elsewhere. Subdividing this money between long term and short term goals using various accounts is also an option.
When deciding the desired savings amount make sure that it is obtainable and a realistic goal. In many occurrences' couples set their expectations too high which lead them to a devastating downfall.
4. Incorporate Inflation and Extra Costs
Permitting a little flexibility into the family budget will allow personal finances to be managed more accurately. It is not necessary to account for every penny because unforeseen costs are bound to occur eventually. To be safe add an inflation rate of 5 to 8% per year. If inflation falls under the estimated amount and money is left over, put the funds into a savings account to start earning interest immediately. It is also important to set money aside for fun activities which may include family outings or date nights with a significant other.
Better money management utilizing a family budget results in greater savings. To learn more helpful financial tips and become debt free contact 1st Financial Center (1stFC) at 888.755.4096 or visit http://www.1stfc.com.
About 1st Financial Center
1st Financial Center, is an industry innovator and well known debt relief agency specializing in debt resolution. Taking a consultative approach, 1st Financial Center hopes to help consumers by exploring the best solutions for their debt problem while encouraging them to take control over their debt. To find out more contact 1st Financial Center (1stFC) at 888-755-4096 or http://www.1stfc.com.