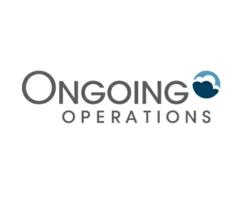 We're responding to a void in the marketplace for a dependable HD voice solution that works seamlessly with Lync's IM, presence and meeting collaboration tools
Las Vegas, NV and Denver, CO (PRWEB) February 27, 2013
SimpleSignal, Inc., the leading cloud-based unified communications and collaboration provider for business, today announced the launch of its new hosted voice integration with Microsoft Lync. Three integration options are available, which include basic SIP connectivity for premise-based Lync installations, hybrid SIP connectivity with hosted PBX features, and fully-managed hosted Lync integrated with SimpleSignal's hosted PBX.
"We are excited about supporting Lync's powerful collaboration suite," said Michael Sterl, EVP Sales for SimpleSignal. "We're responding to a void in the marketplace for a dependable HD voice solution that works seamlessly with Lync's IM, presence and meeting collaboration tools. It's great to be the first to market with a truly unified offering of hosted Lync with hosted PBX."
SimpleSignal has partnered with Ongoing Operations of Hagerstown, MD to provide its fully-managed hosted Lync solution. "SimpleSignal has a great high quality Hosted VoIP offering combined with solid management tools and great service enabling us to deliver a truly stellar Microsoft Lync Solution," said Kirk Drake, CEO of Ongoing Operations. "SimpleSignal's Hosted PBX combined with Ongoing Operations Hosted Lync enables us to provide a great Collaboration Suite for our customers." The fully-managed hosted option is perfect for companies that are not equipped or who don't want to hassle with the management and support of a premise-based system.
Combined with SimpleSignal's IP voice technology, the service includes:

Unlimited domestic calling
Mobile phone support
Lync softphone support for PC and Mac
Integrated voicemail (voice to text)
Microsoft Exchange integration
Redundant systems housed within multiple data centers
Network to network interface between Ongoing Operations and SimpleSignal provides class of service between networks
Delivered over MPLS to ensure availability
Another advantage of integrating SimpleSignal's enterprise-grade hosted voice service is the instant access customers have to all of SimpleSignal's other services that are available on the network. These include services like one number SMS texting, call recording with data mining, HD video conferencing and video calling over mobile devices.
SimpleSignal will be providing live demos of its new Lync integration capabilities at Booth #2002 Channel Partners Conference and Expo, February 27 through March 1 at the Venetian in Las Vegas, NV. More information on SimpleSignal's Microsoft Lync integration can be found at http://www.simplesignal.com/lync-integration.
About SimpleSignal
SimpleSignal is an enterprise hosted PBX and cloud-based Unified Communications service provider, delivering voice, video, and mobile communications to thousands of satisfied business customers globally. The company provides the most innovative and advanced mobile/video PBX capabilities in the industry, and is one of the first companies ever to extend video PBX telephony over iPads, iPhones, and Android mobile devices that can connect with any brand of video conferencing equipment. For more information, visit http://www.simplesignal.com, check out the company blog at http://www.simplesignal.com/blog, or connect at facebook.com/simplesignal and twitter.com/simplesignal.
About Ongoing Operations
Ongoing Operations was formed in 2005 as a business continuity CUSO by a group of credit unions looking for better disaster recovery solutions. The company have grown from serving a handful of local organizations to over 500 clients nationwide, due to the growing complexities of disaster recovery planning. Today the company is owned by about twenty credit unions all around the United States. Ongoing Operations has evolved to work with both Credit Unions and companies that value high quality technology, service and security. The company offers a full disaster recovery solution as well as a complete cloud solution that is fully hosted and managed out of multiple data centers with very high levels of uptime and great flexibility.