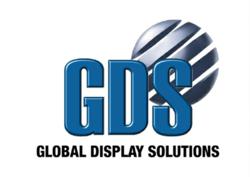 Chicago,Ill (PRWEB) February 22, 2013
GDS, Global Display Solutions, a world leader in display technology for DOOH Markets, announced that Robert Heise has joined the company as Executive Vice President and General Manager of its Americas operations. Robert will be tasked with expanding the sales of GDS' display products and services in the DOOH, transportation, industrial and medical markets. Additionally, he will be integrating the sale of retail and airport signage displays from GDS' recent acquisition of Hantarex, a highly innovative flat screen display manufacturer.
Previously, Robert served as EVP and GM for Richardson Electronics' Display Systems Group ( Canvys ) where he spearheaded the group's transformation from component distribution to value-added LCD display manufacturing.
 
Robert will be managing operations from the GDS manufacturing facility located in Rockford, IL. where GDS specializes in using advanced optical bonding and thermal management technology to manufacture displays that offer a combination of excellent image quality and energy efficiency.
About GDS
Global Display Solutions is headquartered in Vicenza, Italy with offices and manufacturing facilities in the US, Europe and Asia. The company has developed advanced display technology for over 30 years providing innovative solutions for a wide range of applications. This history of providing rugged and reliable custom engineered display solutions has earned GDS a reputation for producing best-in-class products.
For more information, visit http://www.gds.com.