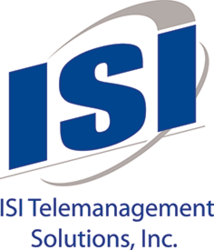 Both Infortel® Select Call Reporting and Verba's Call & Video Recording tools are amazing solutions on their own, so combining them together offers the best of both worlds. This collaboration is what separates ISI from everyone else in the marketplace
Schaumburg, IL (PRWEB) February 21, 2013
ISI Telemanagement Solutions Inc., a leading provider of telecom management solutions to thousands of organizations around the world who seek to control telecom costs, improve network management and monitoring, and increase productivity and revenues, has announced the release of their newest solution offering: Infortel® Select's Call Reporting integrated with Verba's Call & Video Recording.
The integration of Infortel Select with Verba's Call & Video Recording gives users the ability to pair call activities with actual recordings of the call. Users are able to track where calls are coming from and going to, their duration, jurisdiction information, and other critical call details information, giving organizations a better picture of all interactions.
"Both Infortel® Select Call Reporting and Verba's Call/Video Recording tools are amazing solutions on their own, so combining them together offers the best of both worlds. This collaboration is what separates ISI from everyone else in the marketplace," says Kathy Learnan, Director of Product Development, at ISI. "For the first time ever, both of these solutions can be streamlined together to ensure a company gets the information it needs to make proper business decisions and optimize operations."
To learn more about this integrated call reporting and call/video recording solution, please visit ISI at http://www.isi-info.com.
ISI's Solutions portfolio brings together time-proven technologies to report and record on your voice and video communications, including wireless and landline Call Accounting & Reporting, Telecom Audit & Optimization, Call & Video Call Recording, Invoice & Inventory Management, and Wireless Management. ISI's facilities, processes, and data security comply with ISO 9001:2008, SAS 70, HIPAA, Safe Harbor and other important standards.