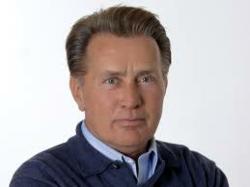 The American workforce is getting the training it needs to fill the demand of new employers around the country.
Hollywood, CA (PRWEB) February 21, 2013
The producers of Breakthroughs with Martin Sheen announce an upcoming report on how both college students and those already in the American workforce are being prepared for the jobs that will drive a new American economy.
Breakthroughs Martin Sheen PBS is an independently produced television series airing in markets around the country on public television. The program is hosted by the legendary Martin Sheen, who is about to embark on his second half-century in American entertainment in 2013. Mr. Sheen has developed a reputation as one of Hollywood's most respected actors during a career that includes more than 60 film appearances.
Breakthroughs Martin Sheen reviews how our country is changing as we become more driven by technology, and the job market is certainly seeing upheaval. New careers in a tech- and service-based economy are replacing jobs that have been part of American life for decades. As these new jobs become part of the marketplace, students are preparing to enter the workforce and workers already well into their careers are getting the training to make them competitive a new job market.
In a report airing this spring, Breakthroughs will be looking at how businesses are working with technical schools to create hands-on learning experiences that are giving students the precise experience they will need in the workforce. In some cases, students are training in the very factories that they will work in after they complete their training.
The producers of Breakthroughs Martin Sheen are targeting an April distribution date for the new report. Check local listings for air times on public television and PBS affiliates in individual markets. For more information, the producers can be contacted via the official website for the show at breakthroughsptv.com.