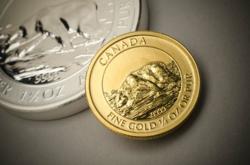 We are experiencing tremendous demand for both coins particularly from consumers looking for a hedge against US Debt and depreciation of the US dollar. Scott Carter, CEO, Lear Capital
Santa Monica, CA (PRWEB) February 21, 2013
The Gold Polar Bear coin is Lear Capital's (http://www.learcapital.com) newest investment-grade release issued by the Royal Canadian Mint! A magnum opus struck in .9999 gold and exclusive to Lear, it is an exceptionally brilliant gold coin with a regular parallel line finish akin to the celebrated Gold Canadian Maple Leaf.
The Gold Polar Bear joins the Silver Polar Bear coin as exclusive to Lear Capital in North America, the latter was introduced by Lear last year and is the only pure, 1.5 ounce silver coin currently struck by the Royal Canadian Mint. It is an oversized, IRA-eligible and exceptionally thick, brilliant silver coin. http://www.learcapital.com/polarbearcoin.html
Lear's newest Polar Bear is ¼ oz of Pure Gold. It is in pristine, uncirculated condition with its weight and purity guaranteed by the Government of Canada. The obverse of the coin features the image of Queen Elizabeth II struck in radiant gold and designed by internationally acclaimed Canadian portrait artist Susanna Blunt. The reverse of the coin depicts the majestic polar bear crossing shimmering sea ice on its solitary journey across a golden Arctic Expanse.
"The gold and silver Polar Bear are not only beautiful coins, but they have proven to be very versatile for investors since their pure gold and silver content make them eligible for inclusion in IRA accounts," says Scott Carter, CEO of Lear Capital. "We are experiencing tremendous demand for both coins particularly from consumers looking for a hedge against soaring US Debt and depreciation of the US dollar."
Gold and silver have outpaced the S&P for the last decade and the Gold and Silver Polar Bear coins could play a critical role in asset protection. Investors are currently acquiring precious metals to help protect their savings against global currency collapse and to secure their retirement from the impact of excessive government debt which has recently dominated our national dialogue with discussions of the Debt Ceiling, the Debt Limit and Sequestration .
Investors should note that the Gold Polar Bear coin is available in popular 20 coins per sheet sets while the Silver Polar Bear coin is available in tubes of 15 coins or 20 tubes secured in a sealed box. http://www.learcapital.com/polarbearcoin.html
Lear Capital (http://www.learcapital.com) has been America's Precious Metals leader since 1997 helping customers diversify their portfolios with bullion, premium rare coins, and by adding physical gold and silver to an existing IRA account. For investors looking to realign their asset allocation, maintain an aggressive hedge against global volatility, or secure tangible retirement protection, Lear Capital has a plan.
Lear Capital maintains an A+ rating with the Better Business Bureau and is a PCGS (Professional Coin Grading Service) Authorized Dealer. In addition, they abide by the NGC's (Numismatic Guaranty Corporation) coin grading Standard of Integrity, and support the ICTA (Industry Council for Tangible Assets) on issues of taxation, IRS regulations, and legislation that impacts all tangible assets.
Lear Capital can be contacted through their website at: http://www.learcapital.com or at 800-576-9355.