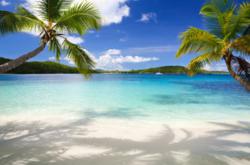 (PRWEB UK) 22 February 2013
Taking a holiday is one thing, but taking a holiday to a spa hotel is a holiday with exquisite pampering to boot. Relax on holiday and then some by taking a look at these top ten spa hotels. This list is compiled by Protect Your Bubble, the travel insurance provider.
10. The Spa at Four Seasons Hotel George V, Paris – One of the largest spas in Paris. Be surrounded by marble pillars, crystal chandeliers, statues all in an exquisite cream and gold colour palette. No expense is spared in this 9,150 square foot spa with 11 treatment rooms, steam baths, whirlpools, saunas and an indoor pool surrounded by Renaissance-style chairs.
Treatments to ask for – The two-and-a-half-hour "A Stroll to Versailles' is straight from Marie Antoinette. Orange blossom, rumoured her favourite scent, is a body scrub that leaves the face tingling. A head to toe massage with shea butter and facial completes the stroll.
9. The Nira Spa at Shanti Maurice, Mauritius – 75,000 square feet on the Indian Ocean with a tea pavilion enclosed in lily ponds and flower gardens. The guests are lulled into a Zen-like state with Western and Eastern therapies and beauty regimes. It has 25 rooms and a serene swimming pool in the grounds which completes the stay.
Treatments to ask for – Ayurveda treats the body and the soul through serenity and inner peace. The 'Sega Ritual' is done on the beach and is an exfoliation with organic sugar syrup and massage.
8. Clarins Spa at Dinarobin Hotel Golf & Spa Resort, Mauritius – Resembling a temple, this spa is in a stone building at the foot of the Le Morne Brabant Mountain. There are four cabins for specific Ayurveda treatments and treatments are carried out on beautiful and unique tables made from single pieces of wood from India. It boasts Balneotherapy rooms, hydro-massage, steam baths, and a slate-lined pool with Jacuzzi jets.
Treatments to ask for – The "fist in the Indian Ocean" with the Clarins brand affiliation may be one of the best on the extensive menu. There is also Japanese Tatami, Shiatsu and the signature Dinarobin massage to choose from.
7.Le Blanc Spa Resort Mexico – With lush Bamboo gardens, this water-focused spa has a fine selection of Asian and European therapies. From the all-white lobby to the 19 indoor and outdoor treatment rooms and a sensory enhancement relaxation lounge, the décor is sublime and elegant. A 74-metre Golden Spa Suite has everything for a couple in this "spa within a spa".
Treatments to ask for – The "Le Blanc Water Journey" restores inner balance with shiatsu and Thai massage. The "Steam-Vichy Rain Journey" is a shower and exfoliation treatment in 50 delightful minutes.
6. Spa by Clarins at Sainte Anne Resort & Spa, Seychelles – A Japanese-style entrance is nestled in manicured gardens. Three areas await: beauty, massage and slate swimming pool with loungers. There are eight massage cabins, yoga room and hammams plus much more to marvel at in this Clarins-approved spa.
Treatments to ask for – "Sainte Anne Dream Time", aone hour of reflexology followed by Swedish and Shiatsu massage techniques using Clarins oils.
5. Living Spa at Strawberry Hill, Jamaica – At 31,000 feet above sea level, this Blue Mountains spa is exclusive with Aveda, known for botanically based products with pure plant and flower extracts. It has five treatment rooms with hydrotherapy, plunge pool, sauna, yoga deck and plenty of outdoor activities.
Treatments to ask for – With names like "Lemon Grass Wrap" and "Blue Mountain Elixir", the spa takes visitors on a journey of well-being. The "Elemental Facial" is Aveda signature and claims to restore the skin's balance and harmony.
4. LE SPA at La Mamounia, Marrakech – 27,000 square feet and underground, this spa is Arabian-Nights themed and candlelit chambers and detoxifying therapies mix Moroccan and Eastern cultures. The ground floor also has a Jacuzzi and indoor pool.
Treatments to ask for – The "Royal Hammam" has a steam room visit, scrub with soap made from olives and salt, a mud body mask and deep-moisturising massage.
3. The Spa, Conrad Koh Samui, Thailand – Two floors of suites, this spa has earth-tone colours, mood lighting and over-sized tubs with private panoramic decks that overlook white sand beaches. There is the choice of single or double treatment rooms, enjoy rain showers, sauna, and Thai massage rooms. The Royal Treatment Suite has two beds, Jacuzzi and 10-metre plunge pool.
Treatments to ask for – The three-hour "Eden for Couples" in the Royal Suite with gender specific massage and facial. Plus enjoy a Frangipani Bathology with aromatherapy oil and plant extract after.
2. Talise Ottoman Spa at Jumeirah Zabeel Saray, Dubai – Off the west crescent, this spa has ornate marble, mosaics and hand-painted murals with a Turkish hammam at the center. Over two floors with separate men and women areas, healing techniques mix modern state-of-the-art techniques with Ottoman healing. A Thalasotheraphy pool, adventure showers and a snow room are also on offer!
Treatments to ask for – Book the Talise Ritual. "Enriched": A two-hour ceremony of sensuality resulting in satin smooth skin or the "Signature": a bespoke spa marathon of customized treatments.
1. The Wellness Centre at The BodyHoliday, St Lucia – A multi-million pound renovation, this 30,000 square-foot palace of pamper promises to return visitors to a sound mind in a week. Conde Nast Traveller ranked it as 'Best Destination Spa in the World' and 'Best Spa Worldwide', so it makes sense it is our number one destination. Housed in Moorish-style building and pool at the centre, it has an Ayurvedic Centre, 36 treatment rooms and a temple for massage outside.
Treatments to ask for – Pilates, yoga, meditation and other Zen-like indulgences await. Try the "Lucian Lime and Ginger Scrub" of St. Lucian coconut oil, organic ginger and lime exfoliate.
No matter which destination is chosen for a spa holiday, its a good idea to take some travel insurance. Protect Your Bubble offers travel insurance at great value prices. Visit Protect your bubble for more information.
About Protect Your Bubble
Protect your bubble is a specialist online insurance provider that also offers a wide range of insurance products including Travel Insurance, Gadget Insurance, Bicycle insurance, Car Hire insurance and Home insurance; all at great value prices.
Related Links:
Travel Insurance - uk.protectyourbubble.com/travel-insurance/
Annual Travel Insurance - uk.protectyourbubble.com/annual-travel-insurance.html
Travel Excess Insurance - uk.protectyourbubble.com/travel-excess-insurance.html
Find Us On:
Facebook: facebook.com/ProtectYourBubble
Twitter: twitter.com/protectyrbubble
YouTube: youtube.com/user/protectyourbubble