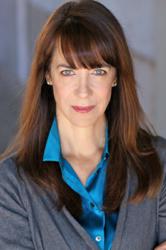 Albuquerque, NM (PRWEB) February 22, 2013
Jessica Eaves Mathews has announced the launch of Leverage Legal Group, a global intellectual property and business law firm for the new economy, serving clients in the US and world wide.
According to Ms. Mathews, "Leverage Legal Group offers high-level legal services to clients with a national and global presence. Our attorneys are experienced practitioners with large firm and in-house experience, and are operating under a CEO's and business owner's mindset. Our attorneys strive to provide exceptional value to the businesses they are assisting, providing a predictable and team-oriented experience along with top-notch legal guidance."
Leverage Legal Group seeks to provide companies with access to full-service law firm resources on a virtual and flexible basis. Primary intellectual property works include trademark and copyright.
Ms. Mathews is a business lawyer, author, speaker, and entrepreneur who has spent her legal career representing businesses and business owners, from solopreneurs to Fortune 500 companies. Mathews previously worked as the head of litigation and compliance for Paul Allen, co-founder of Microsoft.
In 2001 and 2002, Ms. Mathews was chosen by her peers as a Washington Law and Politics "Rising Star," which honors the top 5% of attorneys in the State of Washington under the age of 40. She also spent some time in the early 2000s as a professor of law at Seattle University School of Law. As principal of Eaves Mathews LLC, Ms. Mathews advised businesses on a variety of matters, including entity formation, trademark and copyright, IP, Internet law, and contract drafting and review. She served as virtual General Counsel for small and mid-sized businesses each month, advising them on a myriad of legal issues that arise from daily operations.
Ms. Mathews has since launched a number of successful businesses and is the co-author of the soon to be released book, Wonder Women: How Western Women Will Save the World.
Leverage Legal Group will continue to offer services to entrepreneurs and small businesses as a part of the Leverage-a-Lawyer program. Leverage-a-Lawyer is the first national, virtual law firm program for small to mid-sized companies. Its team of experienced attorneys provides flat fee legal services and consumer education with the mission that every business should have affordable access to solid legal protection and quality legal advice.
Leverage Legal Group is headquartered in Albuquerque, New Mexico, serving locations in Chicago, Dallas, Los Angeles, New York, San Francisco, Seattle, London, Paris, and Beijing.
The firm is currently accepting new clients worldwide. For more information about the firm, visit the website: http://www.leveragelegalgroup.com.
Lawyers interested in joining the Leverage Legal Group team should email their resume and cover letter to attorneys(at)leveragelegalgroup(dot)com
About Leverage Legal Group:
Leverage Legal Group provides practical, responsive, and sophisticated legal services at reasonable and often flat rates, tailored to the needs of in-house lawyers and emerging companies who have not yet hired in-house counsel. LLG clients receive regular access to full-service law firm resources and expertise from exceptional, experienced attorneys.
About Leverage-a-Lawyer:
Leverage-a-Lawyer provides client-friendly, flat-fee legal services designed specifically for busy entrepreneurs and small business owners. The mission of Leverage-a-Lawyer is to provide legal help that is accessible to everyone in an affordable, predictable, and painless way.