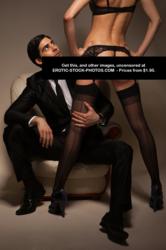 Erotic Stock Photos started up to help designers find professional, legal erotic photos.
New York, New York (PRWEB) February 23, 2013
Erotic Stock Photos provide designer and publishers all over the world with erotic stock photos for every design and publishing project. The beauty of the human body is in focus in this image collection, representing high-quality photos from professional photographers and models. The image bank provides a wide range of erotic photos. Please note that the site does not offer pornographic images.
All genres of erotic photos are represented at the site, such as beautiful close-ups of couples, erotic and loving images of couples, both heterosexual and homosexual, sensual images of both men and women, as well as topless images, full frontal nudes and different themes such as nurses, and police women. The images are a great supplement for articles; they can be used in soft, erotic magazines, used in apps, as well as bought for personal use.
Erotic Stock Photos started up to help designers find professional quality erotic photos. As a designer you will find both variation and low prices at Erotic Stock Photos; with over 125,000 erotic images and the budget price of $19.50 for a high-res image, or Image Deals with high-res images for as low as $3.20. New photos are added at a daily basis, from all over the world, providing a fresh image base.
The royalty free image license grants a customer permission to use the photos unlimited both online and offline. The only restriction is that the customer cannot resell the file or use it as main element in a product for resell and more than 100 units. The erotic images can be used in apps and logos, but they be cannot mass-produce on to calendars, background images, t-shirts or the like. Please not that the images cannot be used in any pornographic products or settings, only erotic. The images have a model release, ensuring that the images are legal for licensing.
The files are provided through the image bank YAY Images' API-solution. YAY also provide Erotic Stock Photos with a secure payment and download of photos. For more information, visit YAY Images stock images.