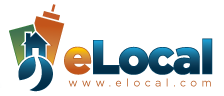 Conshohocken, PA (PRWEB) February 25, 2013
eLocal.com, an internet company that seeks to connect customers with local businesses and services nationwide, is proud to announce the launch of the Legal Expert Network. eLocal is hosting this question-and-answer forum on eLocalLawyers.com, its legal focused site, as a resource for lawyers and their potential clients looking for answers and insight into common legal questions.
The Legal Expert Network follows a Q&A-style format, though it aims to expand on the traditional approach of a single question with a single answer. eLocal's staff creates a question based on trending legal issues and then poses it to top legal experts that comprise the eLocal Expert Network.
eLocal's Q&A differs from other, similar platforms because responses from a range of legal professionals are combined to create a much more thorough, authoritative, and easily digestible answer, presented as a comprehensive article. eLocal aims to collect and unify expert insight in one place, saving the typical reader the time and effort of visiting multiple sites to find multiple points of view.
To learn more, visit the Legal Expert Network at http://www.elocallawyers.com/content/legal-expert-network/. You can also track each question on eLocal's Twitter and Facebook pages.
About the Company
eLocal.com owns and operates some of the nation's top online directories, helping connect consumers and local businesses nationally across a wide range of consumer facing categories. eLocal also hosts the Home Expert Network for home improvement issues. Live Local… Search Local… eLocal.
For more information on eLocal, visit our company portal at http://www.elocal.com.
# # #
For more information about this topic, please contact Patrick Hutchison by calling [206.453.5761], or e-mail Patrick at patrickh(at)elocal(dot)com.