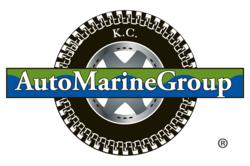 We have earned the trust of our colleagues within a tight network to fill your position with strict confidentiality
Port Washington, NY (PRWEB) February 23, 2013
K.C. AutoMarineGroup, a provider of marketing and consulting services to emerging and established companies in the automotive and marine markets, proudly announces the introduction of automotive recruiting services for senior positions within large new car automotive groups and automotive independent repair chains.
K.C. AutoMarineGroup specializes within the automotive sector to provide automotive recruiting services for senior level positions. "Our years of contacts allow us to include training companies, wholesalers, OEM, consulting companies, large Retailers along with aftermarket agencies covering the many facets of this industry," said CEO Kevin Burke. "Whether your automotive recruiting needs are broad or specialized, we have earned the trust of our colleagues within a tight network to fill your position with strict confidentiality", Burke said. "We focus on the exact qualifications needed by dealership management and will secure the precise candidate in the shortest time frame," Burke said.
About K.C. AutoMarineGroup:
K.C. AutoMarineGroup services are focused on the automotive and marine industries assisting companies throughout various stages of growth to develop strategies to market their products and services within many departments in retail dealerships today.
At the forefront of the company, they have developed and maintained long-standing personal relationships with respected agents, large dealership groups, targeted organizations and regional mid size partners which can focus on a goal with a firm timeline. The experience of OEM wholesale, retail and entrepreneurial, which includes dealerships, restaurants and marketing companies, provides K.C. AutoMarineGroup with the ability to provide qualified accurate advice. They are a leader in the Auto Industry Business Development field and also specialize in Automotive New Product Launch.
The firm has helped introduce new products into the US marketplace, utilizing many channels of distribution. The existing relationships allow K.C.AutoMarineGroup to achieve the goals desired on time and within the budget clearly defined at the time of launch.