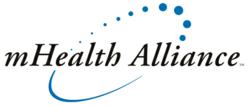 Washington, DC (PRWEB) February 21, 2013
To address the lack of viable sustainable financial models for mobile health (mHealth), the mHealth Alliance and Vital Wave Consulting today released a report that aims to answer the questions, "Who pays for mHealth, and at which stage is their investment most needed and appropriate?"
"The question of financial sustainability and ultimately who will pay for mHealth interventions has been a persistent barrier for growth and investment in this field," said Patricia Mechael, Executive Director of the mHealth Alliance. "This report provides valuable insights across all facets of the mHealth community as to how we confront these challenges and develop sustainable financial models for mHealth projects in low- and middle-income countries."
The report uses a value chain analysis framework to evaluate five financial models for mHealth, and examines Nigeria and its Saving One Million Lives program as a country case study. Among its findings, the report concludes that to reach scale, mHealth implementations must transition from operational dependence on funding to relying on economic buyers.
"Organizations need to have long-term incentives to purchase mHealth products or services in order to build sustainable financial models," said Brendan Smith, Vice President of Consulting Services for Vital Wave. "mHealth implementers must perform rigorous analysis of a project's value chain and proactively monitor and rebalance it to ensure long-term sustainability."
The report offers key questions to address when establishing a value chain, as well as recommendations to guide funders, buyers and implementers as they move through the various stages of mHealth projects. The report was funded by the Norwegian Agency for Development Cooperation (NORAD), commissioned by the mHealth Alliance and delivered by Vital Wave.
Report: Sustainable Financing for Mobile Health (mHealth): Options and opportunities for mHealth financial models in low and middle-income countries
MEDIA CONTACTS:
Chelsea Hedquist
Senior Communications Officer, mHealth Alliance
Office: 202.778.1632
Mobile: 202.290.8440
chedquist(at)mhealthalliance(dot)org
Julie Pohlig
Chief Project Architect, Vital Wave Consulting
Office: 949.478.0817
Mobile: +506 8553 9363
julie(dot)pohlig(at)vitalwave(dot)com
###
About the mHealth Alliance: The mHealth Alliance champions the use of mobile technologies to improve health throughout the world. Working with diverse partners to integrate mHealth into multiple sectors, the Alliance serves as a convener for the mHealth community to overcome common challenges by sharing tools, knowledge, experience and lessons learned. For more information, visit http://www.mHealthAlliance.org.
About Vital Wave Consulting: Vital Wave engages multinational corporations and development organizations to provide actionable solutions to scale up businesses and programs in emerging markets. Working across diverse global markets and sectors, the firm is a recognized leader in the fields of health and technology, with a particular focus on mHealth. Vital Wave draws on decades of field experience in low and middle-income countries, proven analytical methods and world-class professional services to achieve sustained impact and growth for its clients at the global, regional and local levels. For more information, visit: http://www.vitalwave.com/