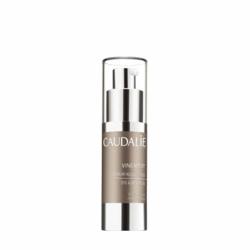 AntiWrinkleStore.com's Esthetician, Cindy, notes "Caudalie Vinexpert Eye and Lip Serum is a fragrance-free formula and has been ophthalmologically tested. This eye and lip serum is suitable for all skin types."
Anaheim, California (PRWEB) February 24, 2013
AntiWrinkleStore.com is well known for its dedication to researching and making available the most significantly important and effective anti-aging skin care products being developed. AntiWrinkleStore.com ensures their wide array of skin care solutions have all been hand-chosen for their innovative and newly discovered ingredients in addition to their technological enhancements. The company is proud to present Caudalie Vinexpert Eye and Lip Serum to its family of anti-aging skin care solutions.
Caudalie Vinexpert Eye and Lip Serum is unique in its ability to stimulate collagen and elastin production mainly due to its patented vine Resveratrol-Oleyl formulation. The Resveratrol-Oleyl is from the stalks of grapevines, a plant known for its longevity and self-preservation against harsh climate conditions. The molecule, Resveratrol, found in the stalk is noted for its activity against cell damage and degeneration. With Resveratrol-Oleyl, skin and lips become firmer, smoother, and the beauty of youthful suppleness is restored. Caudalie Vinexpert Eye and Lip Serum works against pollution stressors, stimulates collagen production, helps inhibit glycation, and increase elastin production. This latest generation of caudalie eye cream also contains deeply nourishing omega fatty acids 3, 6, and 9.
With the additional botanical ingredients in caudalie eye cream, wrinkles under eyes and on lips are diminished, puffiness is decreased and sagging eyelids are firmed up. In scientific clinical trials conducted with Caudalie Vinexpert Eye and Lip Serum, volunteers in the study noted a marked 19% decrease in the volume of eye puffiness over 28 days of use. The founder of Caudalie Research, Mathilde Thomas, noted that in this clinical study, volunteers used Caudalie Vinexpert Eye and Lip Serum twice a day. 81% of users noted their skin was smoother and fine lines were gone, with deeper lines being less noticeable.
Caudalie Vinexpert Eye and Lip Serum is formulated without the use of Parabens, Sulfates, or Phthalates. AntiWrinkleStore.com's Esthetician, Cindy, notes "Caudalie Vinexpert Eye and Lip Serum is a fragrance-free formula and has been ophthalmologically tested. This eye and lip serum is suitable for all skin types."
Caudalie Vinexpert Eye and Lip Serum can be used to complement Vinexpert Firming Serum in order to form a complete anti-aging regimen and for increased effectiveness. The latest generation of vine Resveratrol-Oleyl encourages the production of collagen and elastin and hinders glycation, which is responsible for wrinkles, at its source.
About AntiWrinkleStore.com:
The AntiWrinkleStore.com is dedicated to providing consumers with the latest innovations for skin care and anti-aging serums that contain both breakthrough ingredients and technological advances. The products chosen for this company are items that have been formulated, scientifically tested, and are used by physicians the world over for their effectiveness in the treatment of skin care issues. AntiWrinkleStore.com gives consumers a 14-day, money-back guarantee for any products that are bought from their e-commerce store.