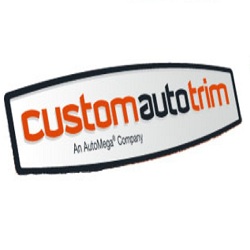 Wheel to wheel nerf bars with side steps can be life saving in an emergency
San Diego, CA (PRWEB) February 24, 2013
Side step bars for dually trucks are fast becoming a necessity for truck owners who recognize the convenience and importance for both driver and passenger. CustomAutoTrim.Com brings wheel to wheel nerf bars with side steps that can be life saving in an emergency, as they can assist riders in getting in and out of a truck quickly and safely.
CustomAutoTrim.Com is making the side steps available through Automega, which is one of the only companies to offer wheel to wheel side steps with a rear kickout for dually trucks. The step outs provide a good solid step that drivers and passengers can use to step up and access the bed of the truck as well as passenger doors.
The website maintains that not only wheel to wheel side steps have important application but they also look very attractive. They come with a polished mirror finish that looks attractive and are two times the shine of standard chrome. They are conditioned to never peel, chip or rust. Moreover, they are offering a lifetime warranty as well. According to them, all users have found the product easy to install, since the bars can be direct bolt on, where no drilling is required. Since the installation does not require any special tools, the product is becoming more popular. People can choose to install them, themselves at home.
The company spokesman accepts that the demand of the product is increasing and states, "Drivers and passengers utilize the side steps to make it easier to get into and out of their trucks. The convenience of the side steps save time in an emergency and provide a higher level of safety. This is the reason why people are getting attracted towards this product."
He further discuses features of the product, "There are steps at each door, and a step at the front of the truck bed area. Each step has a molded step pad to make it easier and to provide traction in order not to slip. The large selection of side steps is available in stainless steel or black, and includes customized mounting brackets to fit a vehicle by using the existing factory holes already in a truck or SUV."
The wheel to wheel nerf bars with side steps are available online for easy ordering. They are shipped direct from the manufacturer. The steps are available for various truck models in sizes that are designed for Acura, Cadillac, Chevy, Dodge, Ford, GMC, Hummer, Jeep, Mitsubishi, Nissan, Suzuki, and Toyota.
One can learn more about the product by visiting http://www.customautotrim.com/side-steps/truck-side-step-bars/