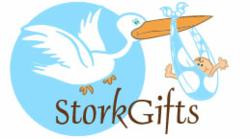 "I hear and I forget. I see and I remember. I do and I understand." - Chinese Proverb.
Saint Louis, Missouri (PRWEB) February 22, 2013
Beginning in 2013, StorkGifts will be emphasizing personalized name puzzles in their featured merchandise list. StorkGifts is a top online retailer of personalized baby gifts.
When a child sees, hears, and does, it is called multi-sensory learning. Expert educators agree children learn best when information is presented in a variety of ways. Melissa Chelist, a former teacher and owner of StorkGifts states, "When I was teaching children with learning disabilities, it was most effective to present the concepts in multiple ways. We would discuss, show pictures, diagrams, and charts and also involve some type of kinesthetic, or tactile activity. This could be role play, experiments, drawing, or touching. " Kids are more interested when the learning activity involves play.
Puzzles are a great first educational tool for learning. In addition to the aforementioned skills, puzzles also help improve fine motor and critical thinking skills. The first word little ones will learn to spell is their name. Personalized name puzzles, personalized puzzle stools, and personalized step stools are perfect examples of children learning through multi-sensory play. Each letter in the name puzzle and puzzle stool is painted in a different color. In this design, each letter can be easily identified as a separate individual letter. The pieces are removable and are the perfect size for tiny hands to manipulate. Demonstrating superior tactile activity, the child can actually feel the shape of the letter. When the child puts the letters into the name puzzle board or name puzzle stool, he is improving his fine motor and critical thinking skills. To increase learning, the parent can also say the name of the letter while the child holds it or while he places it in the puzzle board or puzzle stool. Colors can also be reinforced. In addition, parents don't have to worry as all paint is certified lead free, just in case Mom's teething toddler decides to explore the name puzzle or name puzzle stool pieces with their sense of taste.
StorkGifts was started in January of 2003 by Melissa Chelist and her husband when Internet shopping first started becoming widespread. Noticing how much their own children loved the personalized baby gifts, Melissa realized how special and long-lasting these gifts were for families. The daily operations of the company were outsourced until the Chelist's youngest child went to pre-school in 2005. At that time, Melissa took over managing the company and has done so ever since. StorkGifts carries almost 100 different types of personalized gifts for children, including personalized piggy banks. All items are custom made with the customer's choice of color, design, and personalization. Known for its high quality products, StorkGifts offers many made-in-the USA products and prides itself with their professional, top-notch customer service.