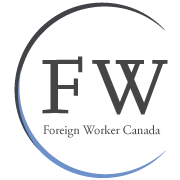 Not only does the Start-Up Visa—a more efficient program that will replace the old Federal Entrepreneurial Program—benefit potential immigrants, it also helps boosting up the Canadian economy.
Montreal, Quebec (PRWEB) February 26, 2013
On April 1st of this year, Citizenship and Immigration Canada (CIC) will launch a new immigration program: the Start-up Visa. This type of visa will be the first of its kind, and is designed to target the world's entrepreneurial talents and sharpen Canada's competitive edge in the global economy.
"This is excellent news for Canadian immigration," says Marisa Feil, a senior attorney at FWCanada, a leading Canadian immigration law firm. "Not only does the Start-Up Visa—a more efficient program that will replace the old Federal Entrepreneurial Program—benefit potential immigrants, it also helps boosting up the Canadian economy."
What distinguishes the Start-Up Visa from other alternative pathways in the Canadian immigration system is the fact that the program links potential immigrants with private organizations that are experienced in entrepreneurial start-ups. Namely, Canada's Venture Capital & Private Equity Association (CVCA) and the National Angel Capital Organization (NACO). CIC also plans to include the Canadian Association of Business Incubation into the program in the near future.
This unique feature of linking potential entrepreneurs directly with the private sector can prove to be extremely effective in breaking the barriers that highly skilled new immigrants often experience upon their arrival in Canada. Many entrepreneurs that are new to the country face limitations to become economically established in the beginning. This is due to the fact that they lack social contacts in the Canadian labour market. It often takes years for immigrants to construct this much needed social network in their area of expertise.
As a result, CIC has gradually introduced a series of transformational changes to the immigration system with the ultimate goal of addressing Canada's needs, and the Start-Up Visa is part of it. Since the Start-Up Visa is linked to private Canadian organizations that invest in and provide resources to immigrant entrepreneurs, new immigrants who go through this program will already have a head-start the moment they land in Canada.
"We're excited to be a part of the Start-Up Visa Program. Working with CIC and angel groups across the country, this initiative will create Canadian jobs and position Canada as a leader in innovation," says Michelle Scarborough, Board Chair of NACO.
Not only does recruiting immigrant entrepreneurs benefit the brightest minds from abroad, it can also be extremely advantageous for Canada. Diasporas can generate a high level of innovation as advances in communication technologies allow immigrants to efficiently exchange ideas and collaborate with others from their home country. Similarly, research conducted by Indian-American technology entrepreneur and academic Vivek Wadhwa shows that one quarter of all high-tech firms in America are partly founded by immigrants, even though they only make up one eighth of the population.
Entrepreneurs are eligible to apply for the program once they demonstrate that they are being supported by a member of the one of the above mentioned private associations, as well as a certain level of language proficiency and education. CIC will provide further details in the coming months.
While the new Start-Up Visa is appealing, the immigration process can be complex and time-consuming for those who are unfamiliar with the Canadian immigration process. Applicants are encouraged to seek professional assistance from a Canadian immigration lawyer.
About FWCanada:
FWCanada is a Canadian Immigration Law Firm which provides expertise in immigration services such as Temporary Resident Permits, Criminal Rehabilitation, Study Permits and Work Permits. Marisa Feil and her team ensure that each case is closely evaluated to determine the most relevant program. For more information, contact FWCanada at 1-855-316-3555.