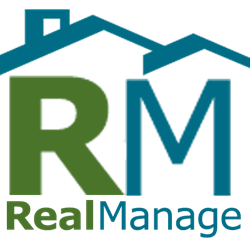 As our company continues to grow, we are finding our client communities deserve to have a higher level of expertise in effectively overseeing and managing the maintenance needs of the community
Carrollton, TX (PRWEB) February 26, 2013
RealManage announced today that the company has hired Richard Gavalya to be its Vice President, Maintenance Operations for its branch operations. Richard joins RealManage with over 20 years of experience with producing compelling return on investment from managed and external resources in the business-to-business distribution, manufacturing and marketing categories. Richard holds an MBA from Stanford University Graduate School of Business and a BA from Columbia University.
"As our company continues to grow, we are finding our client communities deserve to have a higher level of expertise in effectively overseeing and managing the maintenance needs of the community," states Steve Jordan, President, Branch Operations. "Richard will be an excellent resource for our branch personnel and maintenance team in working closely with board members and homeowners to address the needs of the community, increase property values and maintain the assets in the communities we serve."
About RealManage
RealManage is a property management company that specializes in HOA management and condominium management and manages hundreds of community associations in Arizona, California, Colorado, Florida, Louisiana, Nevada and Texas, including homeowner associations (HOAs), condominium associations, cooperatives, municipal utility districts, luxury high-rises and large master-planned communities. For more information or to request a quote for HOA management or condominium management, visit RealManage.com or call us toll-free at (866) 403-1588. You may also follow us on Facebook and Twitter.