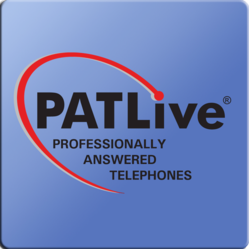 This [...] will enable anyone with an Android device to access and manage their PATLive services whenever and wherever they need them."
Tallahassee, FL (PRWEB) February 23, 2013
PATLive, a provider of automated and live phone call management services, announces the release of an account management app for current customers with Android phones. This new app allows customers to access visual voicemail, call reports, and change call forwarding. Best of all, it's free!
Lead Developer on the project, Andrew Wilcox, states, "We acknowledge that our customers are on-the-go and need the flexibility to leverage their business phone numbers or phone call data when out of the office. This Android application will enable anyone with an Android device to access and manage their PATLive services whenever and wherever they need them."
PATLive has a customer-centric design philosophy and used input from customer requests and feedback to develop this new mobile application. After successful deployment of an iOS app in late 2012, the Android version was designed based on feedback and usability studies from customers who downloaded the iOS version. By studying how people were interacting with the iOS app, we were able to incorporate many improvements to this Android version.
Austin Davidson, Product Manager, states, "After the release of our iOS app in October, we heard two resounding messages: customers were excited about the new app and customers lamented that the release did not include an Android version. We responded with a promise to release this mobile account management tool to the Google Play Store early this year. We are happy to now offer all customers the flexibility this app provides."
To download the app, please visit http://play.google.com/store/apps/details?id=com.atg.patlive
# # #
About PATLive
PATLive, headquartered in Tallahassee, FL, is a provider of hosted phone numbers, voicemail, auto-attendants, Internet fax accounts, and live telephone answering services. PATLive's services are easily configured to meet the needs of any business. Automated systems deliver the latest technology in call routing, call tracking and reporting; while live receptionist services answer 90% of calls within 20 seconds. PATLive's customer care representatives are available 24-hours a day. More information is available at http://www.patlive.com.
Editors Note: The correct usage of the PATLive name combines upper and lower case as shown.
PATLive is a registered trademark of ATG Technologies, Inc. Any other trademarks mentioned are the property of their respective owners.