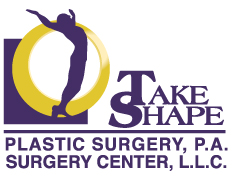 "We are very pleased to announce we will now be offering more tailored service to our male patients" - Dr. Russell F. Sassani
Fort Lauderdale, Florida (PRWEB) February 22, 2013
Take Shape Plastic Surgery in South Florida will now expand their scope of services for those men wishing to gain a more youthful and masculine appearance. Russell F. Sassani, MD states that "with the new addition of plastic and reconstructive surgeons, Christopher Low MD and George Dreszer MD, the clinic will provide the most advanced techniques available to give patients the look they desire."
From 2000 to 2005, there was a 44 percent increase in minimally invasive cosmetic procedures among men, according to the American Society of Plastic Surgeons (ASPS). The ASPS also reports that men had 1.2 million cosmetic procedures in 2011 alone. This number is an increase of 6 percent from 2010.
More men have started taking care of their bodies by dieting, exercising and quitting such vices as smoking, but there is a limit to what can be done. Now men are turning to plastic surgeons in Fort Lauderdale such as Dr. Christopher Low and Dr. George Dreszer to help fix what diet and exercise alone can't.
There are several procedures that have become a staple for the typical male patient. Some of these surgeries involve body reshaping while others include facial rejuvenation. For body reshaping, Liposculpting is most common and treating a small area, such as the 'love handles' or under the chin can make a huge difference. Also growing in popularity is the use of hard silicone implants to give men a more muscular appearance. These implants are often inserted in the calves, biceps, triceps and pectoral areas and help redefine the masculine form. All of these procedures are available through the qualified surgeons at Take Shape Plastic Surgery Plantation, FL.
For facial rejuvenation, men often choose rhinoplasty and eyelid surgery, or a combination eye and brow lift. The quick recovery times and effective, natural-looking results are making these surgeries very appealing. Facelifts done with stemcell fat grafting can provide the most dramatic changes especially when done with these other procedures.
Take Shape Plastic Surgery Fort Lauderdale offers a wide array of cosmetic surgery including facial aesthetic surgery, body contouring, and male breast reduction. The clinic is also renowned for the reconstructive surgical work that is offered. Also on premises is Take Shape Surgery Center, L.L.C., a Medicare-certified, state-licensed and nationally-accredited, ambulatory surgical center. This facilitates a more personalized, convenient and comfortable experience for patients.
Patients can be assured that the plastic surgeons at Take Shape Plastic Surgery in Fort Lauderdale possess the skills, training, and aesthetic eye to ensure that the patient's desired cosmetic result becomes a reality and that reconstruction patients achieve the best possible outcome. For more information please call Take Shape Plastic Surgery P.A. at 954-585-3800 or visit on the web at http://www.takeshape.info or on their Facebook. Take Shape Plastic Surgery P.A. is located at 4161 N.W. 5th Street, Suite 100, Plantation, Florida 33317.