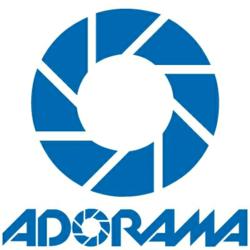 New York, New York (PRWEB) February 21, 2013
Adorama, the world's only full-service destination for photo and electronics, has now available for pre-order Nikon's newest offering, the Nikon D7100 Digital SLR camera, at Adorama.com.
The D7100 is the new flagship camera of Nikon's DX-format HDSLR line. Leading the list of advanced features is the improved image quality for high-resolution DX-format cameras. With a specially designed 24.1 megapixel CMOS sensor, 51 focus points including 15 cross-type sensors, and unsurpassed clarity throughout its ISO range of 100 through 6400, the D7100 is a powerful, lightweight camera that captures scenes with a new level of precision. Built-in High Dynamic Range (HDR) capability records multiple shots simultaneously at different exposures and blends them into one frame, further enhancing the already impressive color, contrast and brightness reproduction of Nikon cameras.
Not to be left out of the social revolution, the Nikon D7100 offers an optional WU-1a Wireless Mobile Adaptor, to allow users to instantly share their creative vision. A compatible app that can be used on Android and iOS smartphones and tablets allows users to control the camera remotely, or use the phone or tablet as a Live View monitor.
Movie-making capabilities have also been enhanced; the D7100 boasts video features such as full-time auto-focus and manual exposure control during recording, a built-in stereo mic and an external stereo mic jack, headphone and HDMI jacks, and several HD formats to choose from, including 1080p at a variety of recording speeds and 720p at up to 60p for superior slow-motion videos. Recording time is extended too, with two SD card slots to capture footage.
As one of the world's leading destinations for photo and electronics, Adorama is one of the first retailers to offer the Nikon D7100 for pre-order. The specialists at Adorama encourage advanced amateurs and even professional photographers to review the camera's advantages, such as spot white balance control for Live View shooting just by pointing to an area on the frame that should be white, and instant access to color characteristics using the Picture Control feature, as viewed on the new 3.2-inch ultra high-resolution LCD monitor.
Adorama is offering the Nikon D7100 with a rechargeable Li-ion battery and the charger, audio/video and USB cables, Nikon View NX2 Software CD-ROM, and a one-year limited warranty. The Nikon D7100 with 18 – 105mm VR lens is also available to pre-order as a complete kit. An in-depth first look at the camera is available online at the Adorama Learning Center.
ABOUT ADORAMA
ADORAMA: More Than a Camera Store
Adorama is more than a camera store - it's one of the world's largest photography, imaging and electronics retailers. Serving customers for more than 30 years, Adorama has grown from its flagship NYC store to the leading online destination for photography, imaging and consumer electronics. Adorama's vast product offerings encompass home entertainment, mobile computing and professional audio, while its services include an in-house photo lab, AdoramaPix, pro equipment rental at Adorama Rental Company and the award-winning Adorama Learning Center, which offers free education for photographers in video channels such as the popular AdoramaTV.
Adorama is listed as Forbes.com's "Best of the Web" and in the Internet Retailers Top 100, and is the official Photo and Electronics Retailer of the NY Giants.