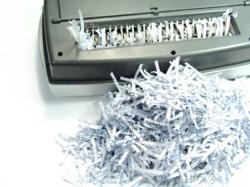 Identity theft is very serious, and it's important to regularly check your credit report and any statements that you receive.
LINCOLN, RI (PRWEB) February 21, 2013
Personal information can be found in many places – inside a wallet, on bills and credit card offers and now, in many cases, on the Internet. Whether it's a credit card, a billing statement or an online banking account, identity thieves have many ways to steal personal information and commit identity fraud. Amica Insurance is sharing some tips to help protect you from becoming a victim.
"Identity theft is very serious, and it's important to regularly check your credit report and any statements that you receive," said Bryan Cook, a senior assistant vice president in Amica's sales and client services department. "Since thieves have many ways to obtain your personal information, reviewing your statements for mistakes or unknown charges can alert you to any suspicious activity."
Identity theft complaints topped the Federal Trade Commission's list of consumer complaints received in 2011. More than 1.8 million complaints were received, and 15 percent of those, totaling 279,156 complaints, were for identity theft.
The FTC is offering the following tips to minimize your risk of identity theft:

Protect your Social Security number. Give it out only when necessary, and don't carry your card in your wallet. If other institutions ask for your number, be sure to determine why they need it.
Be careful with your trash and mail. Shred any items with your personal information on them. If you're planning to be away from home, contact the U.S. Postal Service to hold your mail until you can pick it up.
Be cautious with passwords. Passwords using easily available information, such as your mother's maiden name or your birth date, can make you more susceptible to thieves. Use combinations of letters, numbers and special characters to create strong passwords.
Verify your sources before giving out information. Validate who you are talking to before giving out any information. Initiating the contact can help you feel more secure.
Store information in secure locations. Identify a secure place in your home for personal information, especially if you have roommates or outside help. Keep your purse, wallet and any administrative forms in a safe place while at work.
By following these tips, you will greatly decrease your chances of becoming a victim of identity theft.
About Amica Insurance
Amica Mutual Insurance Co., the nation's oldest mutual insurer of automobiles, was founded in 1907. The company, based in Lincoln, RI, is a national writer of automobile, homeowners, marine and personal umbrella liability insurance. Life coverage is available through Amica Life Insurance Company, a wholly owned subsidiary. Amica employs more than 3,200 people in 40 offices across the country.
CONTACT: Vince Burks, Corporate Communications, 50 Amica Way, Lincoln, RI 02865-1155, 800-652-6422, ext. 24563
Twitter: Amica
Facebook: Amica Mutual Insurance Co.