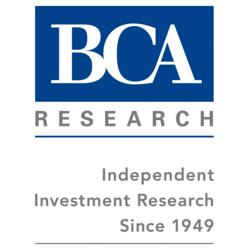 As the App allows clients to dictate when and where they access our research, it was vital for us to provide the most robust experience in a mobile environment."
Montreal, QC (PRWEB) February 25, 2013
BCA Research is pleased to announce version 3.0 of its popular iPad App. The new App includes a wealth of new and improved features including a streamlined user interface and enhanced navigation. The App also adds an advanced annotation tool set, allowing users to share/send annotated pages or entire reports via email. Other new features include keyword searches within a document, bookmarking specific page(s) in a document, adding reports to a reading list, and the ability to print.
In addition, clients can set research preferences according to their specific areas of interest, asset class and/or theme, enabling the App to make effective suggested reading recommendations.
"The new App is a direct result of digital innovation and client feedback," says Paul Chow, IT Director of BCA Research. "As the App allows clients to dictate when and where they access our research, it was vital for us to provide the most robust experience in a mobile environment."
The BCA iPad App is available free on the iTunes App Store.
About BCA:
Founded in 1949, BCA Research has developed an enviable reputation as a world leader in the provision of independent global investment research. The firm produces leading-edge analysis and forecasts of all the major asset classes, along with clear and focused investment strategy recommendations. Research is provided to financial professionals in more than 90 countries through a wide range of products, services and meetings.
Learn more about BCA Research.