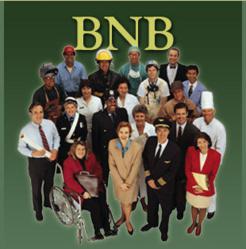 Carrington allegedly failed to follow California labor laws by misclassifying their Instructors as exempt
Sacramento, California (PRWEB) February 21, 2013
The San Francisco labor law attorneys at Blumenthal, Nordrehaug & Bhowmik are representing employees in a recently filed lawsuit against Edcoa Inc. doing business in the state of California as Carrington College California ("Carrington"). The Complaint, filed on January 10, 2013, alleges that Carrington failed to pay the salaried Instructors overtime pay. Beverage, et al. v. Edcoa Inc., Case No. 34-2013-00138279 is currently pending in the Sacramento County Superior Court for the State of California.
According to the lawsuit, Carrington allegedly failed to follow California labor laws by misclassifying their Instructors as exempt and thus refusing to pay these employees for their overtime hours worked. Specifically, the Complaint alleges that the Instructors consistently engaged in non-exempt tasks such as adhering to course outlines, grading exams, and submitting attendance reports to Carrington. Under California law, companies are required to pay all non-exempt employees overtime compensation whenever the employees work more than eight hours in a day or forty hours in a week.
Norman B. Blumenthal, the managing partner of the firm representing the Instructors, stated "if the Courts would simply enforce the labor laws as Congress intended, this alone would mean the unemployment rate would drop by the thousands overnight."
Blumenthal, Nordrehaug & Bhowmik is an employment law firm that focuses on representing employees in San Francisco, Los Angeles, and San Diego. If you think you have been incorrectly classified as exempt from overtime pay, contact Blumenthal, Nordrehaug & Bhowmik for a free confidential consultation by calling (866) 771-7099 or by clicking here.