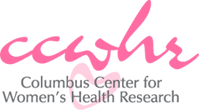 Columbus, OH (PRWEB) February 23, 2013
Female Sexual Dysfunction affect women worldwide. Columbus Center for Women's Health Research or CCWHR is participating in one of the largest clinical studies to ever explore a "use-as-needed" treatment, Tefina™, for women experiencing orgasmic disorder. The study, which will involve 240 patients in the U.S., Canada and Australia, will evaluate if there is an increase in the occurrence of orgasm over the treatment period, compared against baseline levels.
Recently there has been a lot of media coverage surrounding this study with references to Tefina as "female-viagra". Tefina™ is a nasal gel containing bio-identical testosterone and is gently placed on the inside wall of the nose with an easy to use applicator 1-4 hours before sexual activity. The gel is designed to adhere to the nasal wall and not drip out, allowing the testosterone to be absorbed through the nasal lining within 10-15 minutes of application. Female Orgasmic Disorder, also known as Female Anorgasmia, is defined as the persistent or recurrent delay in or absence of orgasm. Although this condition is estimated to affect up to 1 in 5 women worldwide, there are no FDA approved treatments.
"Tefina™ is a potentially revolutionary treatment to restore women's ability to obtain orgasm and sexual satisfaction" says Dr. Kingsberg, Primary Investigator of the study and Chief of Behavioral Medicine at UH MacDonald Women's Hospital. "Low sexual satisfaction is linked to a lower sense of well-being as well as to tension in relationships. We are hopeful that this be a real help for patients who say 'sex has become a chore.'
Participants must be aged 18 to 65 and be unable to be sexually satisfied after previously having had no problems. David J. Portman, MD is the PI for the local trial site at Columbus Center for Women's Health Research. Dr. Portman founded the Columbus Center for Women's Health Research in 1997 and has conducted many clinical studies in hormone therapy, osteoporosis, contraception, endocrine and heart disease and other issues pertaining to OB/GYN. In addition, he is recognized as one of the country's leading experts in menopause and the treatment options available to women today. He lectures extensively across the country on this and related topics, and frequently consults on issues related to Women's Health. For more information on current studies, call 614-861-6707 or visit http://www.ccwhr.com