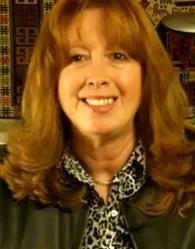 Fairfax, VA (PRWEB) February 25, 2013
Dr. Elvira Beracochea, global health leader, mentor, coach and MIDEGO CEO is excited to announce the launch of MIDEGO's new program, Improving Global Health. This program is designed to change the way global health professionals work and help participants overcome challenges faster while achieving bigger impacts in 2013.
At the core of the program is the 30 Day Donor Challenge (30 DDC) which challenges all professionals within the donor community, and those who work closely with donors, to raise the bar and improve effectiveness each day for 30 days. The 30 DDC is a free tool which will allow users to start the process of increasing impact and efficiency in their work right away. More information about the Improving Global Health Program is available at http://www.improvingglobalhealth.com.
The second part of the Improving Global Health program is for individuals who are interested in further exploring the methods and strategies highlighted in the 30 DDC tool. On March 22, 2013 at the Hilton Garden Inn in Fairfax, VA, MIDEGO will host a one-day conference. Participants will be guided through the 30DDC and other tools to improve program/project effectiveness. Registration is now open and space is limited. Visit http://www.improvingglobalhealth.com for more information.
About MIDEGO
Founded in 2005, MIDEGO is a well-established global health consulting company, specialized in professional and organizational effectiveness in the health sector. MIDEGO's mission is to help countries exceed the Millennium Development Goals, hence the name of the company. MIDEGO helps clients improve how they work and save more lives while advancing in their careers. MIDEGO also works with partners to create and implement effective and efficient organizational health development strategies that are led by empowered local leaders. MIDEGO's online training and coaching programs help health professionals realize their career mission by leading the kind of changes they know they need to bring about in their countries.
Clients include:
Donor organizations that want to achieve sustainable results by empowering local health professionals.
Non-governmental and private sector health organizations that want to improve the services they provide and ensure they achieve their goals.
Health professionals worldwide whose vision is to improve the quality, efficiency and consistency as well as the coverage of health services and contribute to the overall all goal of global health: achieving the Millennium Development Goals and health for all.
Find out more at http://www.midego.com