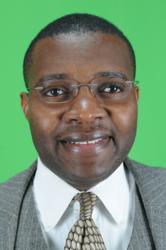 Every master was once a disaster. -T. Harv Hecker
Uniondale, NY (PRWEB) February 26, 2013
" Influence Drives Income"
Docteur Leadership Group And Bronx Equity Funding, the premier leader in Seminar and search conference is happy to announce that, Docteur Kerold "DOC", Speaker, Coach, Venture Capitalist and founding partner at Bronx Equity Funding, will be presenting a key note address at the Uniondale Marriott in New York, This Year In 2013. And he will be sharing the stage with the world renowned motivational speaker LES BROWN.
DOC's mountain view, a New York Tri-Boro based company that delivering outstanding leadership program. Doc has been a speaker, trainer for his organization over a decade; he trained and coached thousands of individuals. From the year of 2000 to 2007 DOC lead the mortgage industry in New York as director of marketing at Alliance Mortgage Banking Corp, a multi-million dollar firm.
They are thrilled to feature DOC as a key note speaker for the Docteur Leadership Group event at the Uniondale Marriott Long Island in 2013, where his unique spin on the role of Leadership will make for a fascinating and insightful presentation such as Everything Rises and Falls on leadership.
DOC will bring his passion for helping potential leaders with products, resources, training and coaching strategies to the Uniondale Marriott in 2013. DOC regularly presents Lunch and Learn, a get together in the Tri-State area of New York, where entrepreneurs sales people investors and anyone who commits to self development and self improvement, self growth. A program that promotes cultural change because most people don't live their lives but the preference, they accept it.
The Docteur Leadership Group Event in New York, supported by industry leading businesses, speakers, exhibitors and sponsors involved in social media, Internet marketing, search engines online advertising. The group will offer a vision for the future leaders "A Leader's Path" Presented by DOC and Les Brown, the world motivational speaker.
The Docteur Leadership Group in New York 2013 will be among the largest gatherings of search for potential leaders ever assembled, offering an unrivaled highly-productive seminar experience at cost effective rates and with the leadership and marketing futurist such as DOC who will be at the Uniondale Marriott in 2013. The Docteur Leadership Group is confident that every attendee will come away with valuable ideas and solutions on how to lead at all levels.
DOC and Les Brown will be the major key notes speakers during the event at the Uniondale Marriott in 2013. DOC came to America in the mid 1980's with no money, no English and no friends. What had changed twenty years later? His roots have grown into an oak tree with a firm trunk. His career has blossomed. In 2000 he acquired a branch from a multi-million mortgage banking firm. Les Brown in a few short years has built a multimillion speaking business. Despite all the odds and what life had dealt him with. Les Brown has come up the hard way. He is risen from the ranks of poverty to become one of America's leading motivational speakers.
The Docteur Leadership Group seminar will be held within convenient walking distance from Hofstra University, bringing the heart of one of the world's best known area in Long Island "The Nassau Coliseum " with great media search and professional speakers such as, Les Brown and Docteur Kerold. This event is loaded with multiple track sessions for instance: the 21 Irrefutable laws of Leadership, the Five Levels of Leadership, The 15 Laws of Growth, How to Get Unstuck and You've Got to Be Hungry.
Registration is available today at low early bird rates, for one of the year's brightest and most energetic day of leadership and search for personal growth, self improvement and self fulfillment.
Learn more and register at 1 (917) 417 -5189 or 1 (800) 979 - 3458 or at http://www.mortgagedocteur.com.