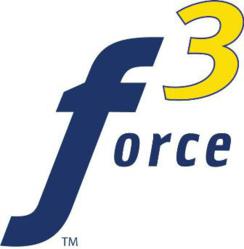 We find great pride in taking the time and energy to earn the top certifications that will enable us to provide the best solutions to our customers.
Crofton, Maryland (PRWEB) February 22, 2013
Force 3, delivering the best in federal security, unified communications, networks, data center, and medical imaging solutions, today announced it has been named to CRN's third annual list of the Tech Elite 250. Companies on the 2013 Tech Elite 250 list represent an elite group of IT solution providers that have invested in the training and education needed to earn the most advanced technical certifications in the IT Channel for data center or cloud.
In compiling the list, CRN editors worked with the UBM Tech Channel research group and a team of outside experts to define the most customer-beneficial technical certifications in the IT channel. These technical certifications have enabled solution providers to deliver the most premium products, service and support to their North American customers.
By earning certifications like Cisco's Unified Communications Master, Security Master, and Cloud Builder, Force 3 continuously expands upon their ability to develop innovative, unique solutions to achieve customer success. Force 3's dedication to the understanding of their clients needs is evident in their certifications across a broad range of vendors.
"The 2013 Tech Elite 250 list recognizes an exclusive group of solution providers that have invested in training and technical know-how to help their customers understand the benefits of some of the most sophisticated technology deployments in the market – and have shown a dedication to helping customers innovate while reducing costs," said Kelley Damore, Senior Vice President, Editorial Director at UBM Tech Channel. "By identifying and adapting to the skills and training needed to best serve today's customers, members of the Tech Elite 250 have proven their commitment to delivering the products and services that today's customers value most."
"I am proud to see Force 3 on the list for a third year in a row," said Sudhir Verma, Chief Services Officer at Force 3. "As an organization, we find great pride in taking the time and energy to earn the top certifications that will enable us to provide the best solutions to our customers. Being included in this list of elite organizations in our industry is a testament to the dedication of our engineers."
To view a sample list of winners visit http://www.CRN.com or view the February issue of the print magazine. View the full list in the CRN Tech News app, available for the iPad at http://go.crn.com/TE250-13 and for Windows 8 devices at http://go.crn.com/CRNWin8.
About Force 3
Force 3 is the trusted provider of Data Center, Communication and Collaboration, Borderless Networks, Cyber Security services, and Medical Imaging Solutions for Federal agencies, Enterprise organizations and their key partners. With headquarters in Crofton, Md. and offices in Herndon, Va., for over two decades Force 3 has delivered and supported cost-effective IT solutions for the Federal government and industry. At Force 3, we have a relentless focus on our customers' success through innovation, unique solutions and highly trained, passionate people. Our dedication has resulted in being named one of Cisco's Top Federal Partners, as well as Federal Collaboration Partner of the Year in 2012. For more information, please visit http://www.force3.com
About UBM Tech Channel
UBM Tech Channel is the premier provider of IT channel-focused events, media, research, consulting, and sales and marketing services. With more than 30 years of experience and engagement, UBM Tech Channel has the unmatched channel expertise to execute integrated solutions for technology executives, managing partner recruitment, enablement and go-to-market strategy in order to accelerate technology sales. UBM Tech Channel is a UBM company. To learn more about UBM Tech Channel, visit us at http://www.ubmchannel.com. Follow us on Twitter at http://twitter.com/ubmtechchannel.
UBM plc (http://www.ubm.com)
UBM plc is a leading global business media company. We inform markets and bring the world's buyers and sellers together at events, online, in print and provide them with the information they need to do business successfully. We focus on serving professional commercial communities, from doctors to game developers, from journalists to jewellery traders, from farmers to pharmacists around the world. Our 6,000 staff in more than 30 countries are organised into specialist teams that serve these communities, helping them to do business and their markets to work effectively and efficiently.