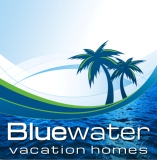 The new office in La Jolla provides an opportunity for Bluewater to expand their presence along the San Diego coast.
San Diego, CA (PRWEB) February 25, 2013
Bluewater Vacation Homes of San Diego, California announced today the opening of their new office to accommodate their continued growth.
Owner Paul Becker formed Bluewater in order to fill the need for an innovative, reputable vacation rental firm with exceptionally high standards for guests and homeowners and the market has responded very favorably. Bluewater, has experienced immense growth in San Diego since their inception in 2009, now has some of the finest inventory of vacation rentals in the market. Their new office is centrally located in coastal San Diego allowing efficient access to their homes.
According to the Planning and Research Department at the San Diego Tourism Authority, San Diego welcomes over 32 million tourists every year. [1] It has stayed on Forbes top-ten list of America's most visited cities during an economic downturn along with Chicago and New York City.
Although the tourism industry has suffered from the economic recession, Bluewater is capitalizing on an opportunity afforded by group travel.
"We feel that the growth we have experienced reflects not only on the increasing popularity of choosing a home over a hotel but also on our dedication to our guests and our owners to provide unparalleled service in our industry," said Becker.
"This is what makes us different," says Becker, "whether we are interacting with guests or owners, we take the responsibility of being trustworthy and reputable hosts, and managers, very seriously."
With direct presence in cities ranging from Del Mar to Point Loma, the new office in La Jolla marks the continuation of Bluewater's broad expansion initiative that includes expanding their inventory of quality luxury homes throughout the greater San Diego area.
About Bluewater Vacation Homes
Bluewater Vacation Homes offers superior hospitality and management services on the Southern California Coast. With exceptionally high standards in the vacation rental industry, Bluewater is an innovative management team that employs creative marketing strategies to ensure the highest occupancy for their rentals. Bluewater excels in maximizing owners' satisfaction and creating stress-free vacation experiences for guests. For more information on Bluewater Vacation Homes, please visit our website.
[1] Source: http://www.sandiego.org/industry-research.aspx