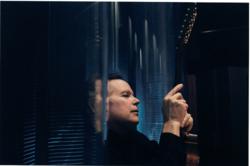 Napa, CA (PRWEB) February 21, 2013
Innovative acoustic guitar virtuoso Leo Kottke has been awarded two Grammy nominations and a Doctorate in Music Performance by the Peck School of Music at the University of Wisconsin, Milwaukee. Born September 11, 1945 in Athens, Georgia and raised in 12 different states, he absorbed a variety of musical influences as a child, flirting with both violin and trombone, before abandoning Stravinsky-- "I haven't been that hip since"-- for the guitar at age 11.
Kottke's 1971 major-label debut, "Mudlark," positioned him somewhat uneasily in the singer/songwriter vein, despite his own wishes to remain an instrumental performer. Still, despite battles with label heads, Kottke flourished during his tenure on Capitol, as records like 1972's "Greenhouse" and 1973's live "My Feet Are Smiling" and "Ice Water" found him branching out with guest musicians and unusual song covers, all the while honing his propulsive finger-picking mastery.
The beginning of his tenure on the Private Music label coincided with the beginnings of a shift in technique, abandoning fingerpicks for fingertips. "It was like somebody turned the lights on." After 986's reflective "A Shout Toward Noon," he did not re-enter the studio until recording "Regards From Chuck Pink" in 1988. He released an album annually from 1989 to 1991, following "My Father's Face," another T-Bone Burnett production, with "That's What" and finally "Great Big Boy," produced by Steve Berlin. Two years later, Kottke returned with "Peculiaroso," which featured production by Rickie Lee Jones.
The solo "One Guitar No Vocals" followed in 1999, but it was his collaboration with Phish bassist Mike Gordon, "Clone," that caught audiences' attention in 2002. Kottke and Gordon followed with a recording in the Bahamas called "Sixty Six Steps," produced by Leo's old friend and Prince producer David Z.
Tickets for 'An Evening with Leo Kottke' are $35. They are on sale now and can be purchased through the theatre website at http://www.uptowntheatrenapa.com, at Ticketmaster (http://www.ticketmaster.com) or at the theatre box office (please call 707.259.0123 ext. 6 for hours). To find out more, please visit http://www.uptowntheatrenapa.com.
The Uptown Theatre Napa is downtown's ultimate destination for live concerts. Nestled in the famed West End district, this stunningly restored art deco masterpiece showcases only the finest acts, featuring music, comedy and more. An historic landmark, the Uptown offers a phenomenal, intimate live show experience, with excellent site lines and world class sound and lighting. As concert venues go, this is the place to be. Every seat is a great seat so buy concert tickets now!