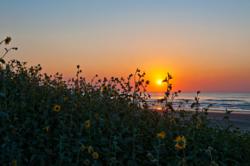 For years South Padre Island and the Florida Panhandle have been a Mecca for those seeking a warmer climate for Spring Break ... (but) the party atmosphere doesn't fit with the family vacation they desire, said Jay Allison, General Manager of Rentals.
Port Aransas, Texas (PRWEB) February 25, 2013
Cinnamon Shore, Texas' Gulf Coast luxury beachfront development, launched a radio campaign on Wednesday aimed at raising awareness in Louisiana of Mustang Island's booming popularity vacationing families and second-home buyers.
The 30-second spots invite Oklahomans to skip the traditional Spring Break party locales and discover the ultimate family experience at a beachfront community that is within driving distance. The spots will run in Oklahoma City, Tulsa, Baton Rouge, Shreveport, Alexandria and Lake Charles -- markets that are within driving distance but have less awareness of Texas beach destinations.
"For years South Padre Island and the Florida Panhandle have been a Mecca for those seeking a warmer climate for Spring Break. But, those traveling with a family have discovered the party atmosphere doesn't fit with the vacation they desire," said Jay Allison, Cinnamon Shore's General Manager of Rentals. "We offer one, two and three bedroom condos in addition to our single family homes which will accommodate families of all sizes who are looking for a relaxing beach destination."
Mustang Island's main city, Port Aransas, saw applications for new construction -- mainly beach homes and condos -- triple over the past year. Cinnamon Shore has been a major driver in Port Aransas' growth, as families in nearby cities discover that the quaint beach town and its protected beaches have become a premiere vacation destination, Allison said.
Cinnamon Shore saw a tripling in its rental business in 2012, and developer Jeff Lamkin predicted continued strong growth in rental revenues in the coming year. "The growth in the area is exponential, people are looking for quality places to come and spend their vacation within driving distance," Lamkin said.
Additionally, Texas' Coastal Bend has experienced a milder than normal winter and is already experiencing days with temperatures reaching highs in the upper 70s and in some cases the low 80s. Water temperatures are ranging in the upper 60s.
For families traveling by air, Cinnamon Shore is 45 minutes from Corpus Christi International Airport which is served by American Airlines, United Airlines and Southwest Airlines. Those traveling by car will find several direct routes to the Coastal Bend including a new, high-speed toll road allowing drivers to bypass Austin and San Antonio.
Cinnamon Shore offers condos starting at $250 per night and homes beginning at $450 night with three and five night minimums, respectively. The development has recently opened a second swimming pool which will offer a variety of lunchtime dining options for those basking in the warm Texas sun.