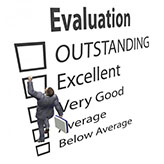 boostCX alerts clients to complaints before they can evolve into something more damaging and widespread.
New York, NY (PRWEB) February 26, 2013
The flood of social media channels and virtual sounding-boards has empowered the consumer like never before, forcing companies to adapt or perish. This radical shift, notes GoalLine Solutions, an innovator in the field of brand reputation management and customer experience improvement, inspired the creation of boostCX – a multifaceted software designed to equip clients for success in their customer interaction efforts – and now two variations: boostCX mobile and boostCX lite.
Recognizing the critical role of social media engagement in brand reputation management, GoalLine Solutions developed software that could be used across a multitude of industries and provide insights for action. boostCX mobile will incorporate the desktop version's most valuable tools, while simplifying the user experience and interface to ensure optimal performance with devices like smartphones and tablets – platforms that continue to grow rapidly in popularity, particularly among business owners and operators.
Building on the success of boostCX, used primarily by larger businesses, GoalLine Solutions is also currently developing a version that will appeal to small- and medium-sized business. The Company wanted to tailor a software solution to the needs of smaller clients seeking less robust tools for customer experience improvement.
About boostCX
boostCX goes beyond the customer satisfaction survey, which, while valuable, yields only a portion of the commentary going on about a certain brand or transaction. Providing a detailed, real-time snapshot of customer attitudes on social media and review sites, boostCX alerts clients to complaints before they can evolve into something more damaging and widespread. The Social Media Buzz tool consolidates all feedback and renders it into an easy-to-understand graph, differentiating negative from positive commentary.
Although the specific channels and outlets may change over time, social media engagement will require ongoing, enthusiastic effort from companies. This universal truth – irrespective of industry or region – means that all businesses face similarly lofty expectations from their customers. GoalLine Solutions developed boostCX to provide clients with a cost-effective and focused strategy for achieving customer experience improvement.
Features and benefits:

Hierarchy-based reporting, with detailed insight on micro- and macro-level performance
Data alerts highlighting problem areas
Automated IVR or live call-center services to handle follow-ups after customer transactions
Integration with any rating or review site
Ability to search targeted keywords being used online
Mining of customer intelligence from social media channels like Facebook, Twitter and Google+
Variety of platforms for distributing a customer satisfaction survey
About GoalLine Solutions
GoalLine Solutions develops products and services that help clients excel in customer experience management. The Company has established strong relationships with leaders in a wide variety of industries, and continues to actively develop new technologies in fields such as brand reputation management and social media engagement.