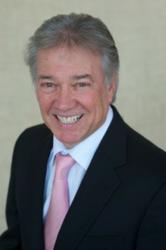 Dallas, TX (PRWEB) February 21, 2013
Michael Neeley, D.D.S., PA, utilizes preventive dentistry to help patients maintain a high level of dental health, which can contribute to a lower risk for heart disease. February is American Heart Month, and studies show that those who did not brush at least twice a day had an increased risk of heart disease. While there are many factors that may have a greater contribution to one's risk for heart disease, visiting a dentist regularly and maintaining a high level of oral hygiene can also have an impact.
Gum disease is a problem that is reaching epidemic levels in America. By educating patients on the importance of preventing gum disease as well as seeking treatment, Dr. Neeley is helping patients in their quest for better health. A study involving Irish and UK scientists shows that the bacteria that cause gum disease can enter the bloodstream through open sores in the mouth. Once it gets into the bloodstream it produces a protein that causes the blood platelets to stick together and surround and protect the bacteria. The clumping can contribute to inflammation, growths on valves in the heart, and even small clots that can cause additional problems.
Using the right kinds of toothpastes and toothbrushes is important, but it is also necessary to use the proper angle and motion when brushing. Flossing daily can also contribute to eliminating plaque from the mouth. When plaque is not allowed to form, the bacteria do not have a base to work from and are less able to infect the gum tissue. In addition to proper personal dental care, regular visits to the dentist for checkups and cleanings are highly recommended.
Although there are many factors involved in causing heart disease, people can certainly make a healthy statement by choosing to follow proper oral hygiene procedures promoted by a dentist. More information on preventive dental care and the connection between heart health and gum disease can be found at http://www.dallasdds.net.
Michael Neeley, DDS, PA, is a general dentist offering patients personalized dental care for Dallas, TX. Dr. Neeley is part of one percent of dental professionals providing the most recent FDA cleared laser procedure for gum disease and periodontal treatment. To learn more about Michael Neeley, DDS, PA, and his dental services visit his website at w ww.dallasdds.net and call (214) 306-9033.