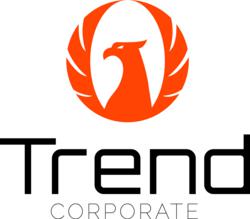 An adaptive mobile site helps our clients view custom made ties on the go.
Sydney, New South Wales (PRWEB) February 22, 2013
Trend Corporate has been printing, weaving and moulding accessories of the highest quality in Australia for over 50 years. The company has a diverse range of customers including schools, clubs, companies and non-profitable organizations. The company's core products include ties, scarves, lapel pins, cufflinks, golf balls and key rings.
Realising the rise in smartphone and tablet use for browsing the internet, the company has launched the mobile version of its corporate website http://www.trendcorporate.com.au. The URL has been kept the same for the convenience of customers.
The mobile website has been optimised for handheld devices and will support variety of platforms including iOS and Android. Consumers will be able to take advantage of all search capabilities as on the original web page.
The company is the largest manufacturer of tailored custom made ties in Australia with years of knowledge and expertise. Customers of the company are provided with custom solutions that are catered to fulfill their unique requirements. Top stitching methods and premium quality fabrics and lining are used by the company to deliver corporate ties of the highest quality.
Custom made scarves are offered in both Polyester and Silk in different finishes. They include Crepe-de-Chine (C.D.C), Satin, Twill and Chiffon. The designs are screen-printed. Football scarves manufactured with only the finest acrylic knitting yarns are also available. Trend Corporate produces cutting-edge designs for premiership sides, 1st grade clubs and national teams.
The brand is considered as the specialist for producing and designing corporate cufflinks, which are offered in variety of styles. Most of items are made in brass, and plated later, but the option to include precious metals is also available. The cufflink range includes cut-out, printed, enamel, stamped, engraved and 3d.
The lapel pins metalwork service provided by the company, with 50 years of manufacturing experience, is unmatched. From spin cast, zinc alloy processes to the latest laser engraving, every lapel pin is ensured to be of the highest quality. Pins made from crystals or moulded from pure sterling silver are available for recognition and rewards.
The company also offers corporate uniforms, which are custom made and cater to businesses that are looking to enhance their brand image through company clothing. Trend Corporate places the company logo on the uniforms according to the preferences of the customer.
Introducing a mobile website is a natural step from the company. As Trend Corporate mainly appeals to the corporate sector of the economy, there is a high ratio of corporate entrepreneurs who use smartphones and tablets for everyday business activities. Apart from personal use clients are also being introduced to handheld technology. The purchasing patterns are shifting to mobiles and tablets and Trend Corporate intends to serve those corporate customers who are now more willing to use the devices over conventional PCs for accessing websites.
The complete range of Trend Corporate's services is listed on their website, which can now be accessed from desktop, smartphones, and tablet browsers.
About Trend Corporate: Located in New South Wales, Australia, Trend Corporate has been manufacturing, weaving, printing and moulding quality accessories throughout the country for different schools, companies, clubs and charity organisations. Those interested in quality corporate accessories can check out their online website.
Contact Person: Joshua Klau
Phone no: 1300 698 437
E-mail: media [at] trendcorporate.com.au
Address: 66 Meeks Road
Marrickville, NSW, Australia 2204