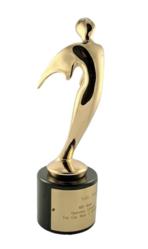 The Vehicle Extrication series includes 10 training programs that teach to the current National Fire Protection Association standards, including NFPA 1001, 1006 and 1670
Poulsbo, WA (PRWEB) February 22, 2013
The Telly Awards receives over 13,000 entries annually from the finest ad agencies, production companies, TV stations, interactive media agencies and corporations around the world. It is a remarkable achievement to be selected for recognition. Action Training Systems' winning program was judged in the category, "Non-Broadcast Productions - Education (for academic use)."
The Vehicle Extrication series includes 10 training programs that teach to the current National Fire Protection Association standards, including NFPA 1001: Standard for Fire Fighter Professional Qualifications, NFPA 1006: Standard for Technical Rescuer Professional Qualifications and NFPA 1670: Standard on Operations and Training for Technical Search and Rescue Incidents. The programs cover step-by-step extrication evolutions, basic operational procedures and knowledge of tools and techniques used to complete an efficient and effective extrication.
The award-winning title, Incident Overview, describes initial arrival and establishing command to protect and control the vehicle crash scene. It also describes scene size-up, including how to classify the vehicle incident and establish the hot zone. How to locate potential hazards is also demonstrated during the size-up. It continues by describing procedures for safe patient access, such as vehicle stabilization, disabling the electrical system and how to establish patient contact. It describes the patient disentanglement procedures for the interior rescuer, including how to protect the patient during cutting and prying operations. Finally, the title describes patient extrication procedures performed by the interior rescuer, including communicating with the extrication crew on how and when to extricate the patient.
The ATS production team works with professional fire, law enforcement and EMS personnel to produce high-quality video demonstrations that meet national competency requirements. All ATS content and demonstrations are also reviewed by leading industry experts to ensure only accurate techniques are shown.
About Action Training Systems
Action Training Systems has 25 years of experience in developing training programs for firefighters, industrial fire brigades and emergency medical responders. The company produces high-resolution video programs that immerse the adult learner in the demonstration of skills performed by professional responders. With a catalog of over 280 training titles, ATS's provides programs on DVD as well as cloud-based and locally installed interactive computer-based training courses. Other training series by Action Training Systems include the Essentials of Fire Fighting, HAZMAT, Emergency Medical Responder, First On Scene, Fire Officer I, Industrial Fire Brigades and much more. For more information, visit http://www.action-training.com.
Company Contact:
Elise Andreasen
Director of Marketing
800-755-1440
Elisea(at)action-training(dot)com