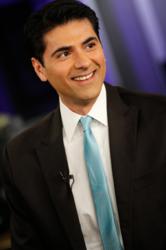 Unicompartmental arthroplasty retains healthy parts of the knee joint that would have been completely removed during a traditional knee replacement.
Beverly Hills, CA (PRWEB) February 25, 2013
The surgeons of La Peer Health Systems in Beverly Hills are committed to the development of more advanced and less invasive surgical techniques. For patients with severe damage in the knee joint, no innovation may be more appreciated than the unicompartmental arthroplasty offered by La Peer orthopedic surgeons.
During unicompartmental arthroplasty, our surgeons replace the damaged part of the knee with a small prosthetic component to stabilize the joint. Thanks to a minimal incision, much of the natural knee joint is preserved and the procedure can be performed on an outpatient basis.
"Unicompartmental arthroplasty retains healthy parts of the knee joint that would have been completely removed during a traditional knee replacement," explained Dr. Sonu Ahluwalia, board-certified orthopedic surgeon and Chief of Orthopedic Surgery at Cedars Sinai Medical Center. "This procedure has revolutionized the way we approach joint preservation and joint replacement."
In the past, patients with considerable joint damage due to knee arthritis would require total knee replacement, an open surgical procedure in which cartilage and the ends of bones in the knee are replaced with metal implants. Though effective, total knee replacement carries a much higher risk of complications, several days of hospital stay, and months of grueling physical therapy.
At the La Peer outpatient center in Beverly Hills, most patients undergoing a unicompartmental arthroplasty return home within a day after surgery. The minimally invasive approach used by our surgeons coupled with an excellent pain management program reduces discomfort after the procedure and allows patients to return to their daily activities much faster than traditional knee replacement.
"Performing a partial knee replacement as an outpatient procedure would have been unheard of nearly a decade ago," remarked Dr. Rajan Patel, board-certified orthopedic surgeon at La Peer and director of the Knee Surgery Center of Excellence. "Recent advancements in minimally invasive techniques have been enormously beneficial to our patients, speeding up recovery time and improving long-term outcomes."
Unicompartmental knee replacement is typically performed on patients with localized cartilage degeneration. These patients are no longer candidates for alternatives to knee replacement, such as biologic cartilage repair or autologous chondrocyte implantation.
Other similar procedures such as a bicompartmental arthroplasty are being researched. Similar to the unicompartmental technique, this procedure would preserve healthy parts of the joint and avoid a more invasive total knee replacement. The future of the partial knee replacement alternative certainly looks bright.
La Peer Health Systems is an outpatient surgery center in Beverly Hills, founded by doctors and focused on providing excellent patient care alongside the most cutting-edge medical treatments available. With 40 world-renowned physicians in 13 specialties, we offer comprehensive medical treatment that takes patients from consultation to diagnosis, treatment, surgery, and ultimately aftercare. Our 13 medical departments include orthopedics & sports medicine, gastroenterology, head & neck surgery, colorectal & general surgery, podiatry, ophthalmology, pain management, plastics & reconstructive surgery, gynecology, spine surgery, interventional cardiology, bariatric surgery, and anesthesiology. Unlike large hospitals, La Peer's unique structure offers extremely personal care in a safe and controlled environment.
More information about La Peer Health Systems can be found at http://www.LaPeerHealth.com.