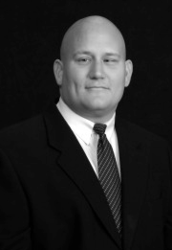 My Community's Health is MY PASSION!
Oklahoma City, OK (PRWEB) February 23, 2013
Dr. Micah Carter, the popular chiropractor in Oklahoma City, has launched an ambitious new website for his chiropractic practice, Family Tree Chiropractic. The new website has launched a very bold two-pronged initiative to help patients find that chiropractic is medicine and not job simple bone cracking ritual.
The website by the Chiropractor in Oklahoma City is based on these tenets, Dr. Carter notes:
1. Education.
2. Activity.
3. Participation.
4. Health.
That is a tall order for any medical professional but it indicates the purpose and integrity with which Dr. Micah Carter conducts his work as a chiropractor in Oklahoma City. Dr. Micah Carter believes in a very old concept that some might term quaint, " The customer is always right." This is a concept that plainly works, although many businesses miss it today. The results are in the key focus of Family Tree Chiropractic.
Figures do not lie and in his eight years serving Oklahoma City, Edmond, Guthrie and Crescent, Dr. Carter has developed a stable patient base of 3,000 patients, according to Dr. Micah Carter.
He does his work the old-fashioned way, based on patient needs, not on proving that he is the most up-to-date technical, "must use" chiropractor in Oklahoma City. He says so himself in a quick video introduction to his website where he notes that he "understands pain." It's not the everyday, run-of-the-mill pain, but pain that prevents just doing everyday things like going for walks or:

Playing golf or tennis
Doing yard work or garden work
Or, just playing with grandchildren
We address not just "normal pain," Dr. Micah Carter notes. It is pain that has to become a major part of life. The Oklahoma City chiropractor, notes that there is relief available. This relief does not involve the use of drugs or prescription painkillers to which tolerance is developed. It is the health program Dr. Micah Carter has developed and believes in which starts with the fact that everyone deserves a consultation which is absolutely free with no strings attached.
About Family Tree Chiropractic: Founded eight years ago, by Dr. Micah Carter, it serves Oklahoma City, Edmond, Guthrie and Crescent. His ground-breaking offer on his new website is a first for the industry as well as his promise to find a practitioner to work to assist you if his treatment does not work out. Few show this kind of integrity today. For further information, contact them at: drcarter(at)heartlandhealthcenters(dot)com or 405-340-4400