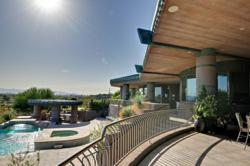 Phoenix Arizona (PRWEB) February 22, 2013
To find a new home or a new property is time consuming. In an area like Phoenix, Arizona –6th most populous city in the United States of America, the job is definitely not easy, but there is now something that can make this task easy for you, and all you have to do is just log on to http://Phoenix-AZ-RealEstate.com. The web-portal compiles all the available properties, corresponding prices and presents them with ample pictures. This makes it easy to understand the neighborhood and its minute details, all in just few clicks.
In addition the web–portal also provides a search feature, where you can further fine tune your search on the basis of city, postal code or any other specific criteria you are looking for. It will also filter the data on criteria like no. of bedrooms, your minimum or maximum budget.
The portal is backed by a solid team, filled with rich experience and passion.
Mr. Charles Nibley – A real estate professional, born and raised in Arizona has developed a deep connection with the place having spent so many years in the valley. He has a degree in Business management from ASU family and now manages a contracting company. Charles is very passionate about his work and loves helping family find homes.
Charles specializes in;
Residential Purchase and Sales.
Commercial Lease, Sales and Purchase.
Land and Lots.
Investment properties.
Market Analysis and Research.
He even also offers a free market analysis
Mr. Nick Andrews – A real estate broker, founder of NB Andres & Associates, a Scottsdale based full service real estate & note brokerage. Under his presidency the company has built a successful business and closed over $ 500,000,000 real estate transactions since its inception.
Nick specializes in;
Real Estate Broker State of Arizona
Certified Commercial Investment Member (CCIM)
Commissioned as "Notary Public"
Both these professionals offer a customized approach to their clients and their needs.
The web-portal also offers an informative blog which covers articles on various topics related to Real Estate in Arizona.