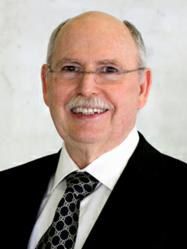 When your peers select you as a SuperDoctor®, it is an incredible honor.
Beverly Hills, CA (PRWEB) February 22, 2013
Joseph Isaacson, M.D., a Los Angeles orthopedic surgeon at La Peer Health Systems, has been honored as one of Southern California's SuperDoctors® for the second year in a row. He is featured in Los Angeles magazine's January 2013 issue. The SuperDoctors® designation is an honor reserved for only the most elite doctors, based on professional achievement and nominated by their fellow surgeons, doctors, and other medical professionals.
The SuperDoctors® title is reserved for only 5% of all physicians in Southern California, and Dr. Isaacson is again recognized this year for his remarkable work in the orthopedic field and his leadership in the community.
"When your peers select you as a SuperDoctor®, it is an incredible honor," Dr. Isaacson said. "I hope to continue improving patient care in 2013 and beyond."
The SuperDoctors® selection process involves a "rigorous multi-step process designed to identify physicians who have attained a high degree of peer recognition and professional achievement." Doctors begin the process by naming those few who they themselves would choose for their own medical care.
For two consecutive years, Dr. Joseph Isaacson has been honored as a SuperDoctor®. He is featured in the January 2013 edition of Los Angeles magazine and is highlighted on the SuperDoctors® website for his excellent reputation in the field of orthopedic surgery.
Joseph Isaacson, M.D. is a board-certified orthopedic surgeon specializing in congenital abnormalities and small stature, as well as joint reconstructive surgery, and has an orthopedic practice in Beverly Hills. As an expert in his field, Dr. Isaacson is known for his sophisticated surgical techniques and close attention to individualized patient care. Additionally, he works with childhood cancer patients at City of Hope with childhood cancer patients and is a Clinical Assistant Professor in Orthopedics at the University of Southern California.
Dr. Isaacson is a member of the medical staff at Children's Hospital Los Angeles, where he has served on many medical committees including the Medical Executive Committee. He is also on staff at Cedars-Sinai Medical Center where he has held more than 14 committee and board offices. He earned his medical degree at University of Southern California, and completed his internship and residencies in general surgery and orthopedic surgery at the University of Michigan Hospitals.
Dr. Isaacson performs outpatient surgical procedures at La Peer Health Systems. La Peer Health Systems is an outpatient surgery center in Beverly Hills, founded by doctors and focused on providing excellent patient care alongside the most cutting-edge medical treatments available. With 40 world-renowned physicians in 13 specialties, we offer comprehensive medical treatment that takes patients from consultation to diagnosis, treatment, surgery, and ultimately aftercare. Our 13 medical departments include orthopedics & sports medicine, gastroenterology, head & neck surgery, colorectal & general surgery, podiatry, ophthalmology, pain management, plastics & reconstructive surgery, gynecology, spine surgery, interventional cardiology, bariatric surgery, and anesthesiology. Unlike large hospitals, La Peer's unique structure offers extremely personal care in a safe and controlled environment.
More information about La Peer Health Systems can be found at http://www.LaPeerHealth.com